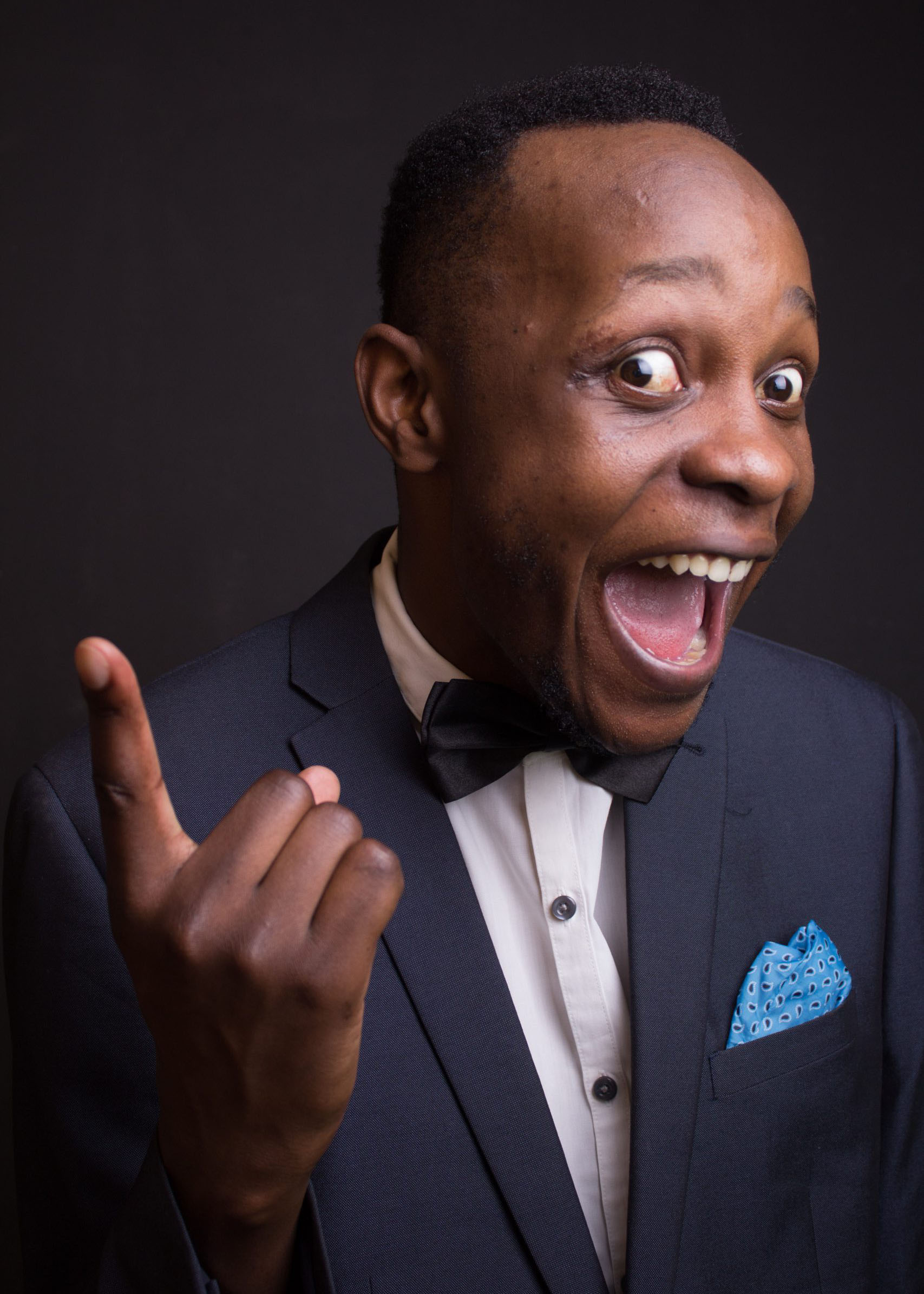 Learnmore Jonasi
Learnmore Mwanyenyeka, formerly known as Long John the Comedian and now known professionally as Learnmore Jonasi, is a Zimbabwean stand-up comedian and actor. Since making his comedy debut in 2012, he has performed alongside the biggest names on the African Continent and in over 25 cities across 15 countries at various TV shows, theatres, comedy clubs, and festivals. 2019 was a big year for Learnmore: he won the National Arts Merit Awards as the Outstanding Comedian of the Year, the Savanna Comic Choice Awards as the Pan African Comic of the Year, and he was the People's Choice Award winner in Steve Harvey's Stand Up Spotlight competition. In 2020, he again won the National Arts Merit Awards as the Outstanding Comedian of the Year, and most recently, he's been seen on Comedy Central Africa's Virtual Comedy Bar. Long John stands at over 6 feet, and his comedy is brought to life by past experiences, observations, and his view (from the top) which elicit rib-tickling laughs, regardless of the crowd.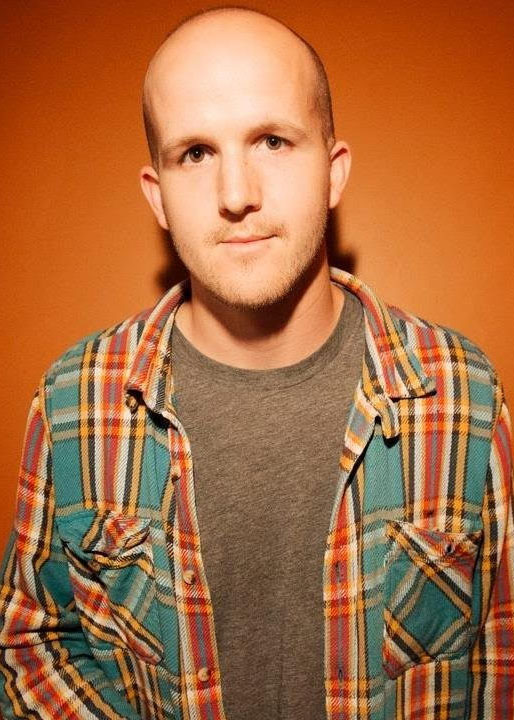 Ronnie Fleming
Ronnie Fleming is a New York-based comedian and writer who has performed in comedy clubs, bars, and breweries all over the country. Originally from rural Maryland, Ronnie is lovable and self-deprecating as he tells true stories of working out with his mom, giving a woman his watch at a bar then asking her to mail it back, and living at a doggy daycare center for 5 years. His short film, Roman Ruin, was recently featured at the Big Apple Film Festival.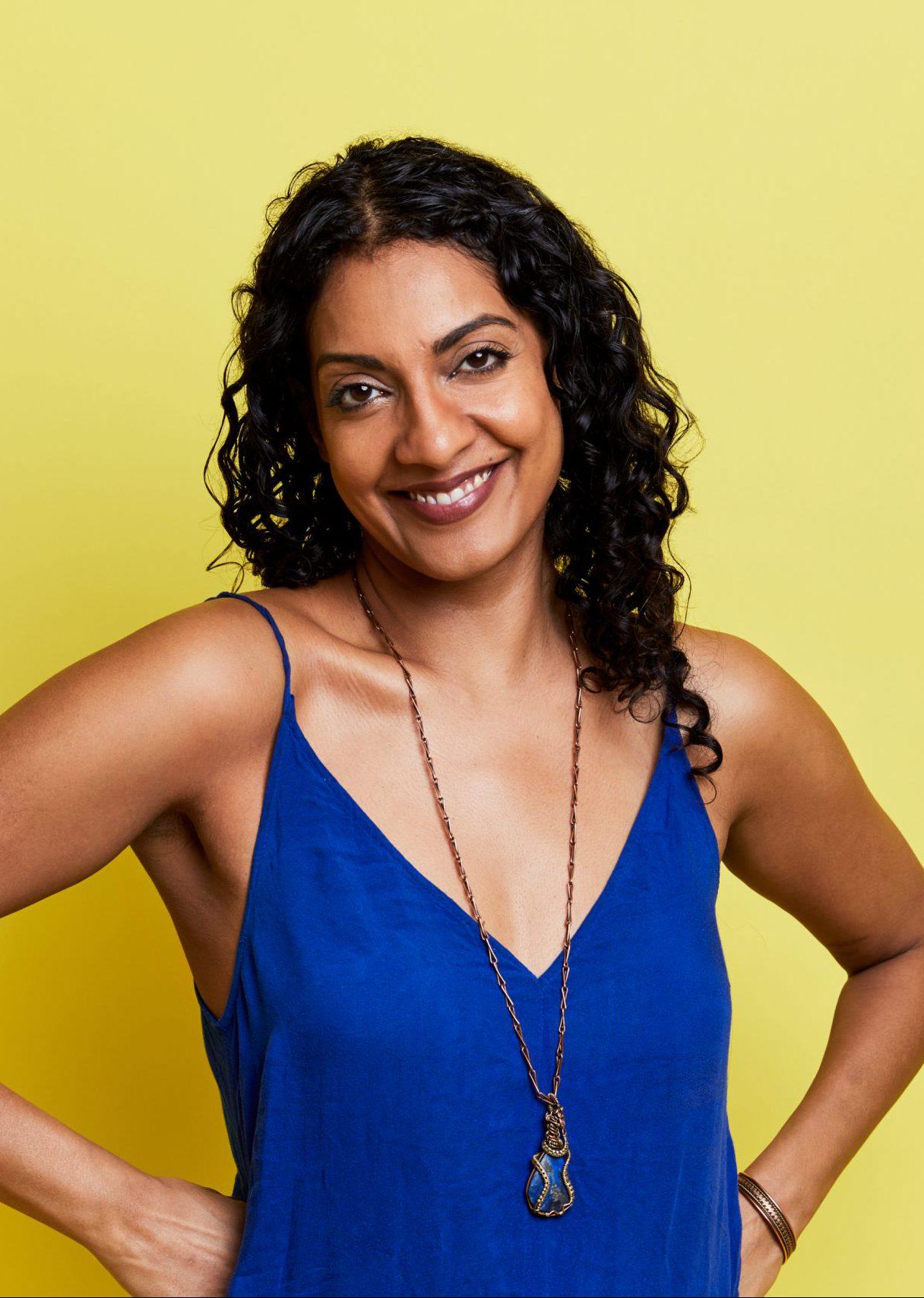 Aliya Kanani
ALIYA KANANI is a Toronto-based comedian, Canadian Academy Award-nominated actress, writer, producer, entertainer, and vagabond, known for her playful and mischievous personality.
Her solo show, "Where You From, From?" sold out at festivals internationally, including Just for Laughs, Melbourne International Comedy Festival, Fringe World, Sydney Comedy Festival, Toronto Fringe, and Edinburgh Fringe. She was a Semi-Finalist in the NBC Standup Competition and has performed on comedy stages around the world. Aliya's first role in a feature film, Scarborough, got her nominated for a Canadian Screen Award for Best Performance by a Leading Actress. Her second role in the film Concrete Valley just premiered at TIFF. She has written for the sketch TV series Abroad and her web series Juicy. Her pitch for her original sketch series, HYPE, landed her in the finals of the Just for Laughs Standup & Pitch Competition. Though Aliya has done some pretty cool things in her time, including climbing to the top of Mount Kilimanjaro, she still brags that her greatest accomplishment is the time she made a man throw up from laughing too hard.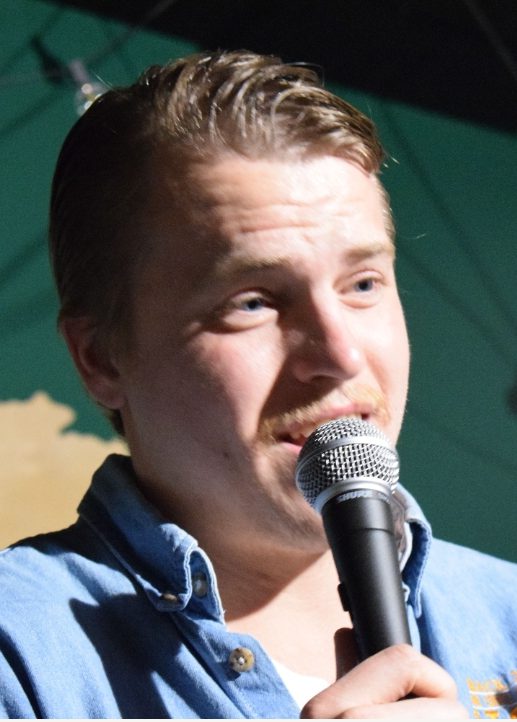 Bryce Aaron
Bryce Aaron is a comic that originally hails from Lancaster, PA. A self-described adventurous soul that draws from his life and military experiences to point out the absurdities of modern life, he has featured at Arcade Comedy Theater, Bottlerocket Social Hall, and more. Although only 25, his quick wit and biting sarcasm will leave audiences in stitches.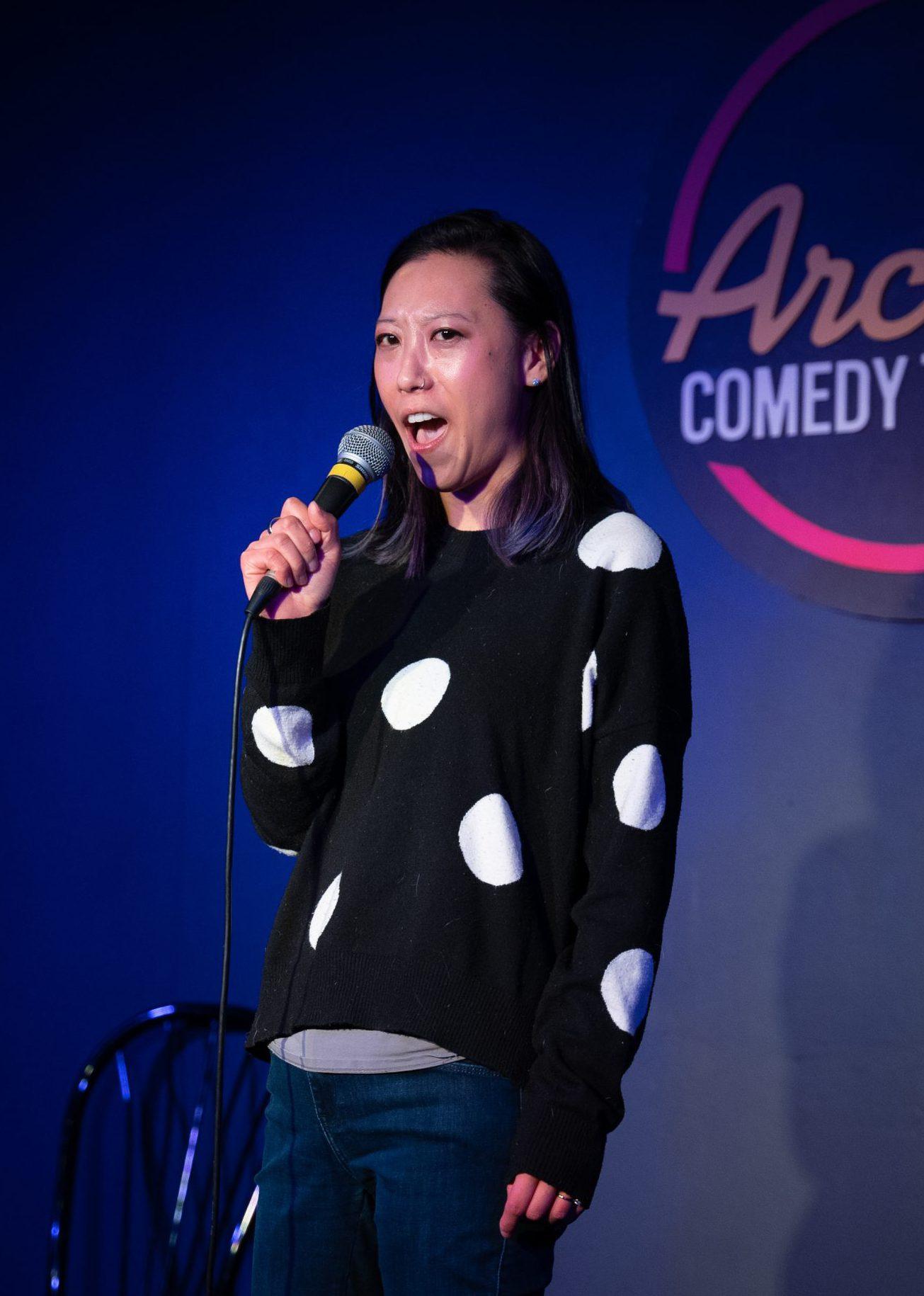 Kimberly Bennett
Kimberly is proud to have grown up in Pittsburgh and is excited to be a part of the city's comedy community. She is a lawyer, who proudly doesn't own a suit (and has never seen Suits). Her therapist is proud of her for using comedy to process her feelings.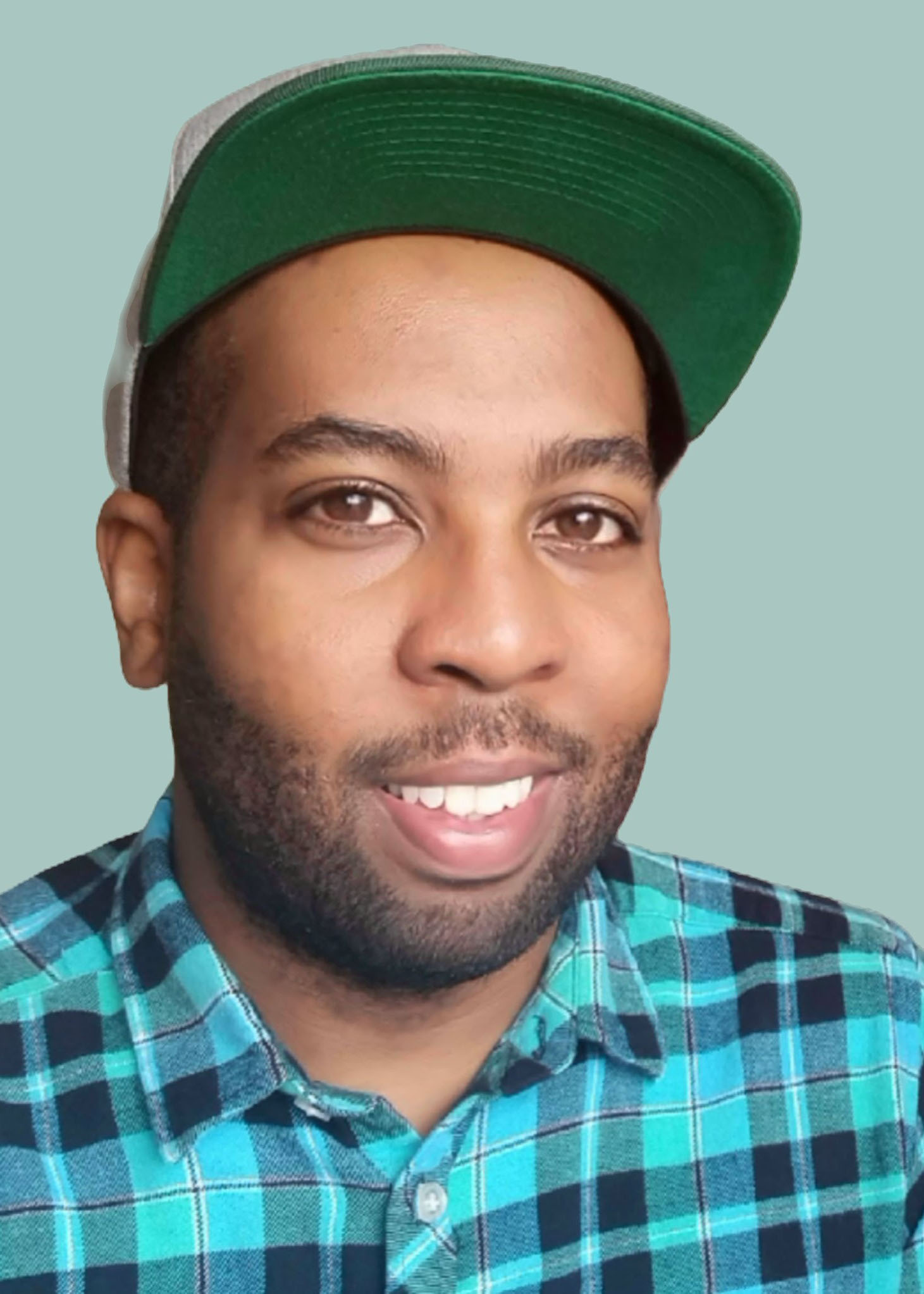 Deric Brown
Deric Brown is a comedian hailing from Washington, DC. He currently resides in Pittsburgh, is known for his abstract observational humor, and performs regularly at Arcade Theater, Pittsburgh Improv, and Steel City Improv. He has played such festivals as Burning Bridge and Steel City Festival and has opened up for Ron Funches and TJ Miller.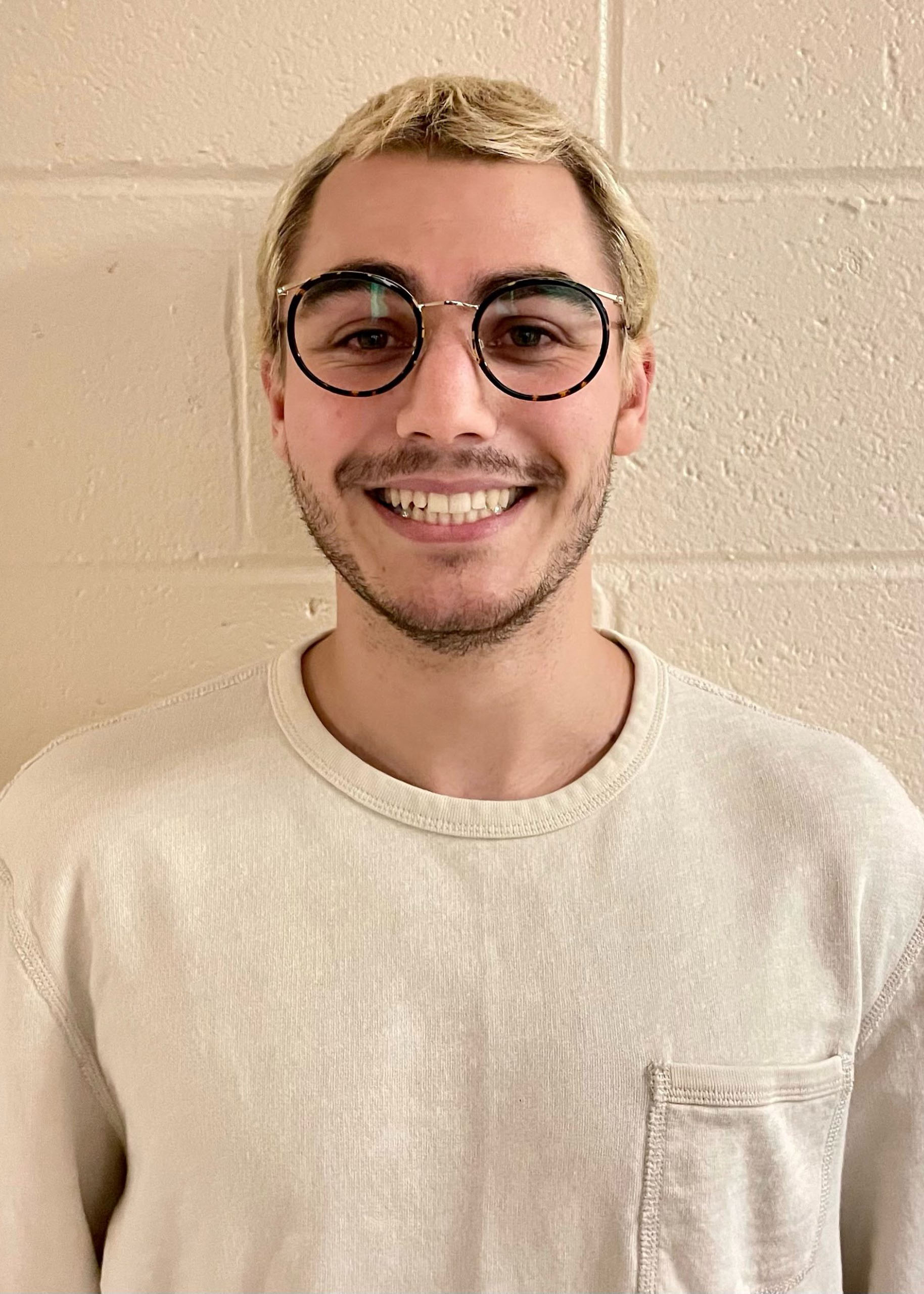 Jackson Campbell
Jackson Campbell is a student at the University of Pittsburgh studying Psychology and Philosophy. Jackson has loved comedy since childhood but has only recently found a passion for pursuing it. New to the game and eager to get going, Jackson can't wait to get the ball rolling with SCAF.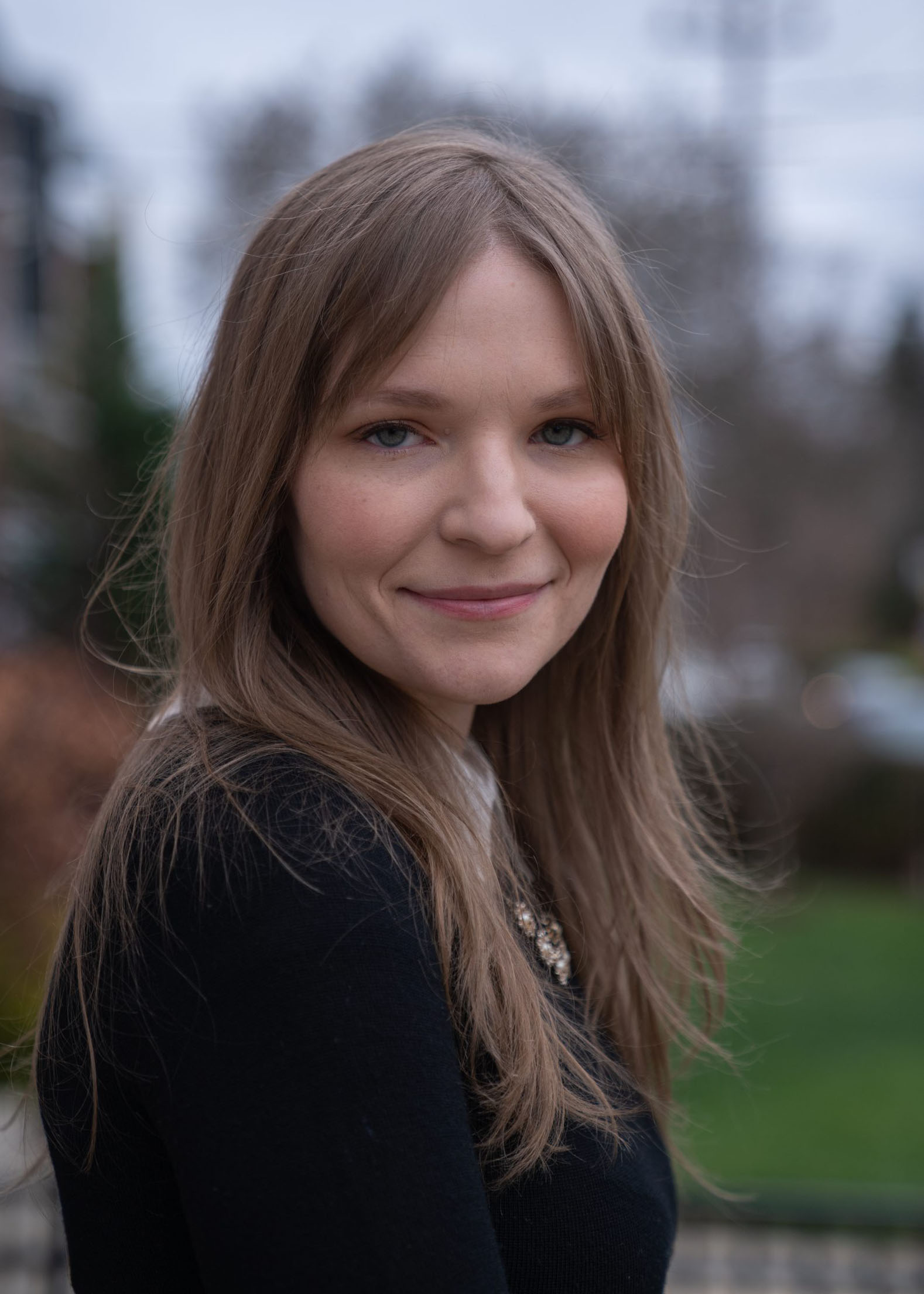 Rebecca Canterbury
A lifelong resident of Planet Earth, Rebecca Canterbury is a Pittsburgh-based comedian who has performed at venues like Arcade Comedy, Thunderbird Music Hall, Unplanned Comedy Warehouse, and the Improv. When she's not telling jokes, Rebecca enjoys peanut butter pretzels and repeatedly telling people that she hasn't read The Canterbury Tales, though she did once date a guy named Chauceer. In retrospect, she would have preferred the book.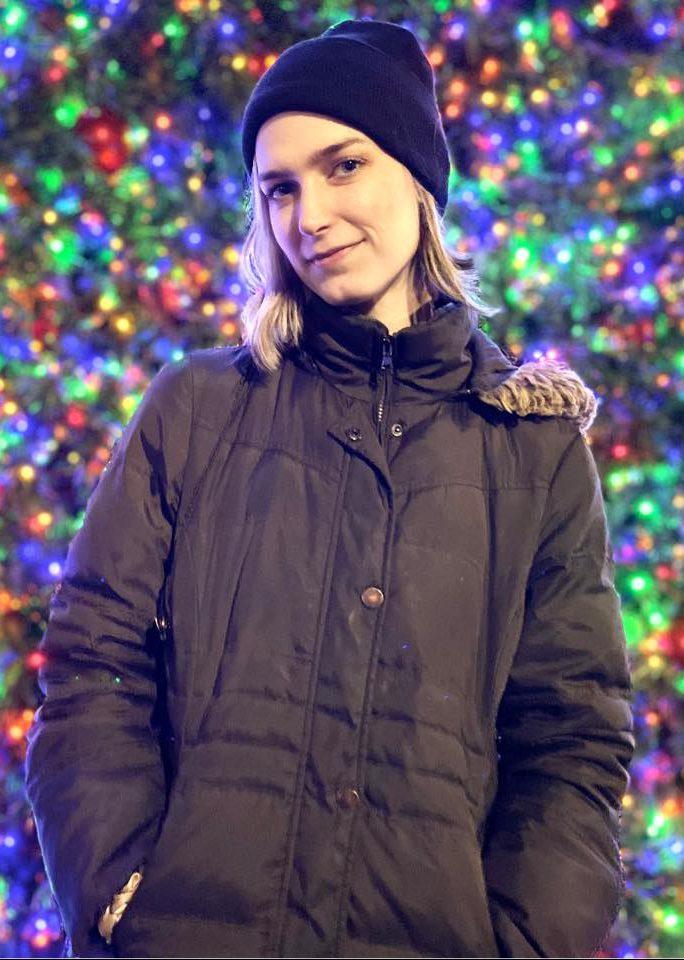 Anne Casper
Anne Casper is a Pittsburgh-based comedian performing at different dive bars and venues throughout Pennsylvania. Her comedy has been described as dry, personal, and a little weird. Offstage, Anne works as a documentary filmmaker and spends her time doomscrolling YouTube with her cat Muffin.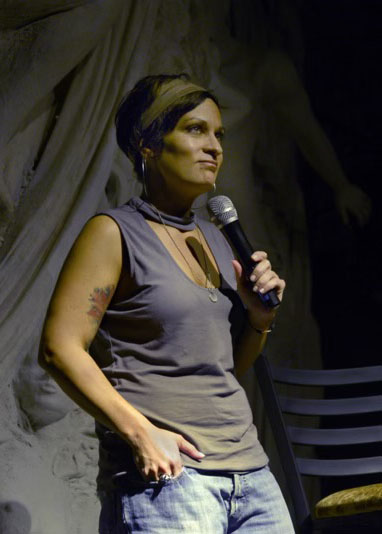 Chrissy Costa
Chrissy Costa is a comedian, writer, and humor columnist known for her dry wit, self-deprecating humor, and big earrings. Before doing stand-up, she studied sketch comedy at Chicago's famed Second City where she wrote alongside SNL's Vanessa Bayer. She's performed, featured, and headlined all over Pittsburgh. She also produces an all-female comedy show called the Broad Squad in an attempt to highlight more female voices in comedy.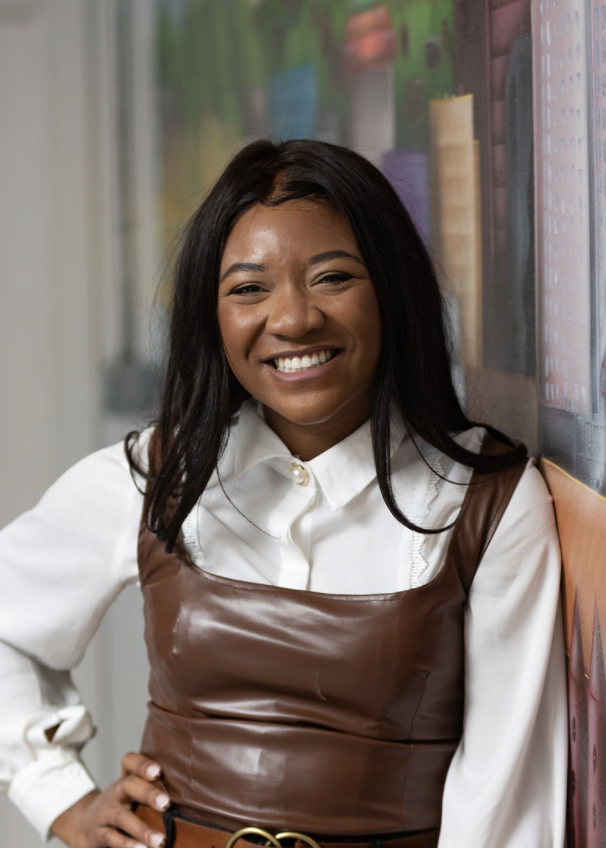 Brittany Alexis Felder
Brittany Alexis is an up-and-coming comic in the Pittsburgh comedy scene. She has performed on stages across the city including Burning Bridges Comedy Club, the Improv, Arcade Comedy Theater, and the Byham Theater and has opened for the likes of Franqi French. She began her comedy journey to become a better public speaker but fell in love with the craft. She is currently teaching a comedy class at Arcade Comedy Theater and is really excited to be a part of the new opportunities presented at the Steel City Arts Foundation.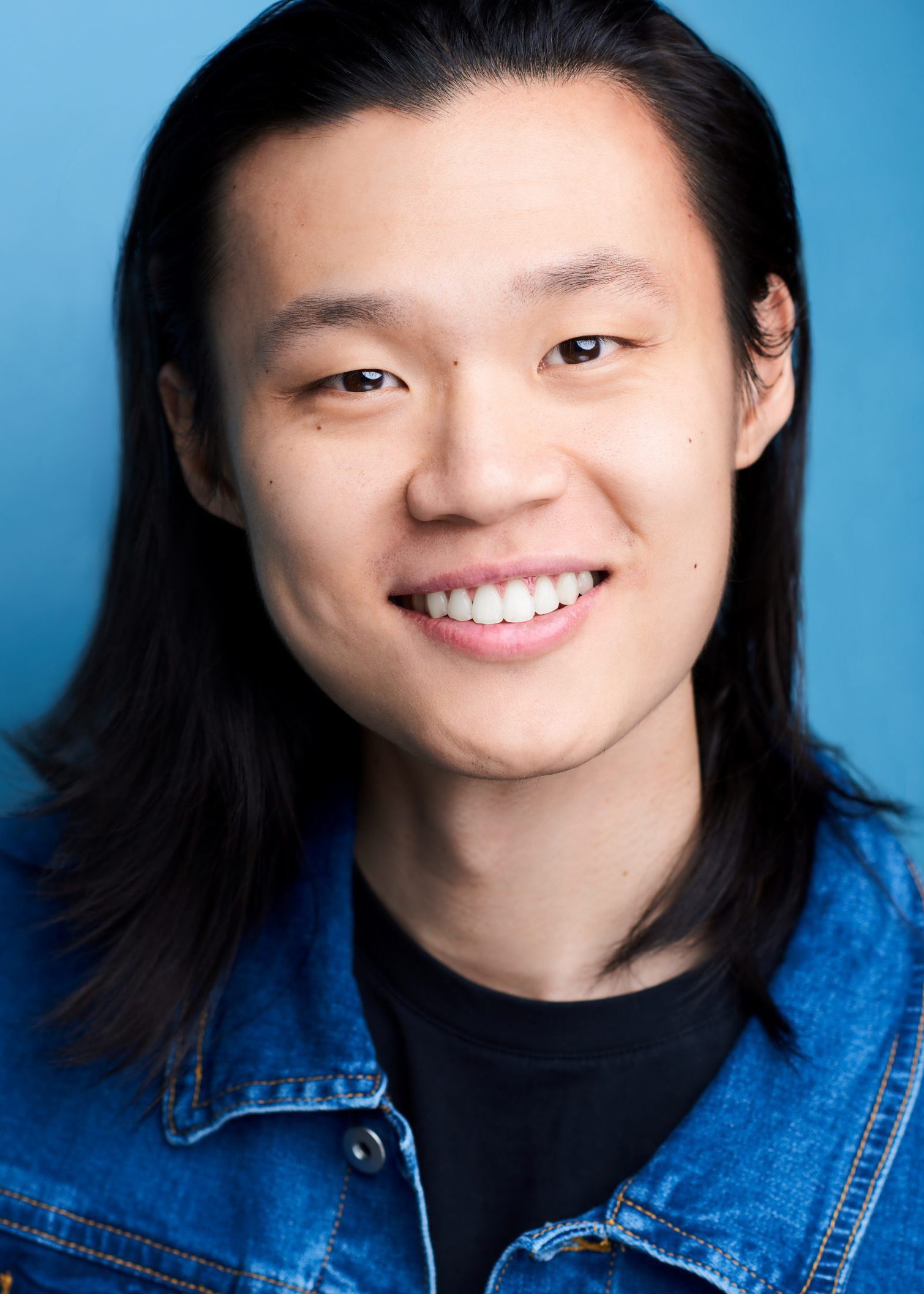 Jesse Feng
Hailing from the small town of Rancho Cucamonga, California, Jesse is an actor and comedian currently based in Pittsburgh. Ranging from Chekhov to indie feature films about werewolves, he has been involved with acting in both film and theatre since his days in college. He is bringing his love for performing into the art of stand-up comedy and is excited to continue to grow as an artist at Steel City AF.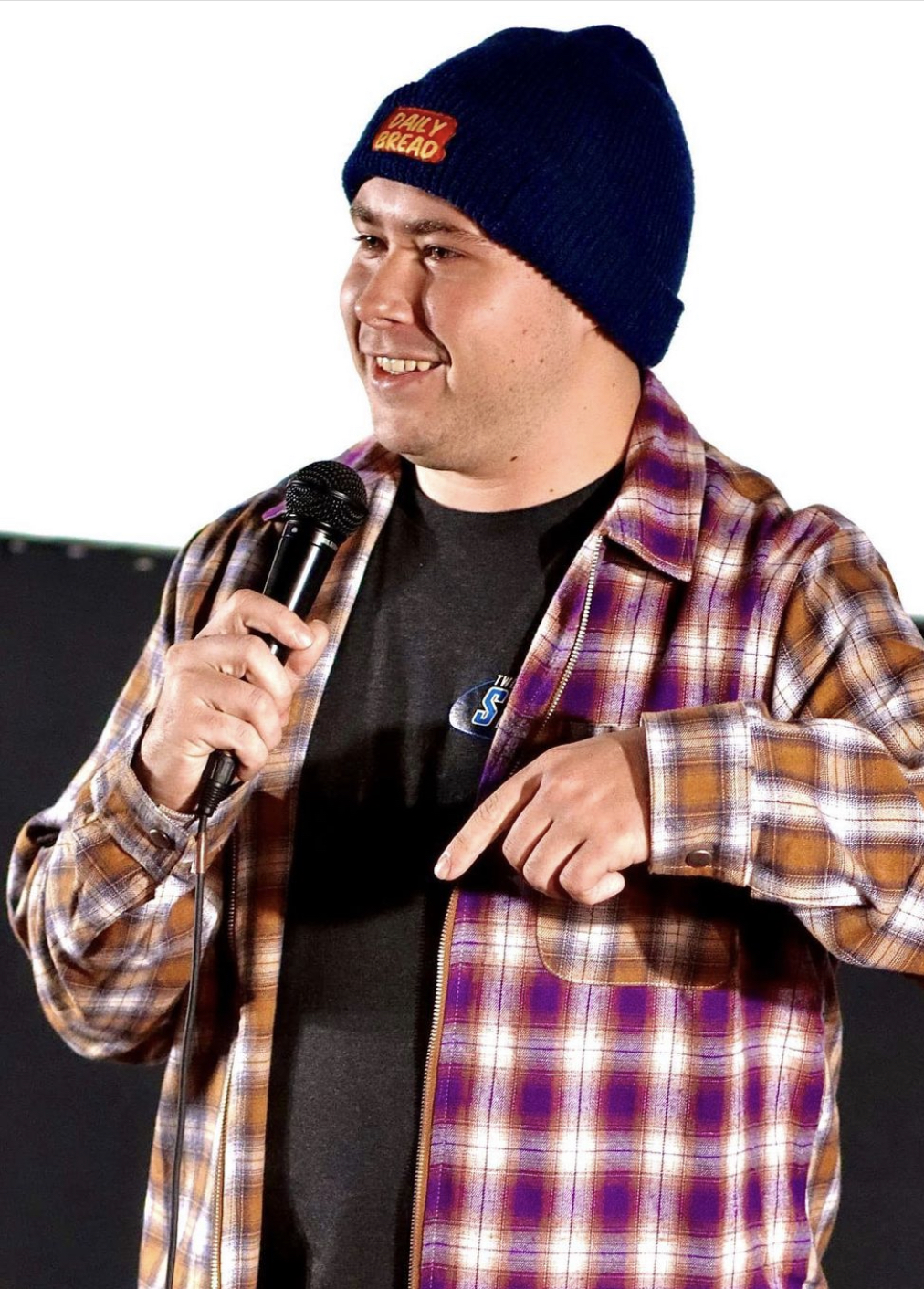 Jeff Fieldhouse
Jeff Fieldhouse is a Pittsburgh-based comedian who first started in high school & has been in love ever since! He also attended film school in Orlando Florida and is certified in pre/post-production. His podcast is called "The Babyface Assassin," and he hosts an "All Art" show where they showcase comedy, music, and live art.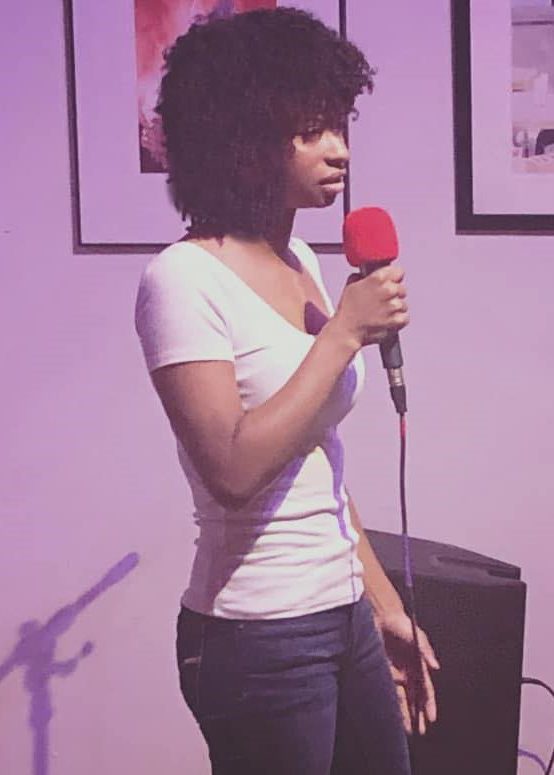 Stacey Fleurime
Stacey Fleurime is a Pittsburgh-based comedian, actor, and writer. She has performed at different theaters, clubs, and festivals throughout Pennsylvania and other parts of the country. When not out making crowds laugh, she's at home writing fictional stories she hopes will creep them out.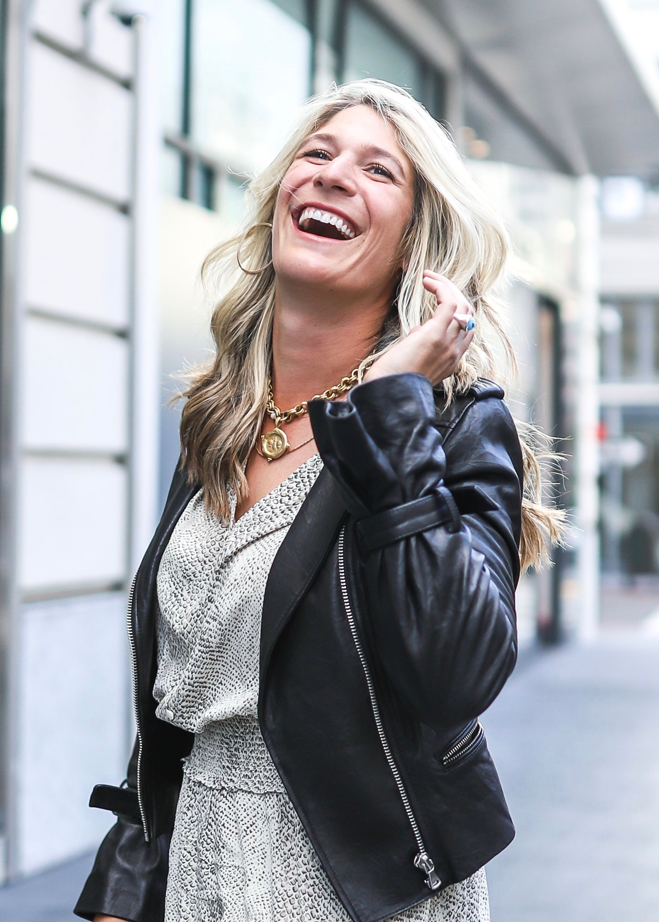 Kate Condé Hamilton
A California girl in Pittsburgh, Kate Condé Hamilton is an award-winning playwright and screenwriter bursting onto the comedy scene. She's an energetic storyteller and trenchant observer of modern life. She loves to be on stage and can't wait to grow as an artist at Steel City AF.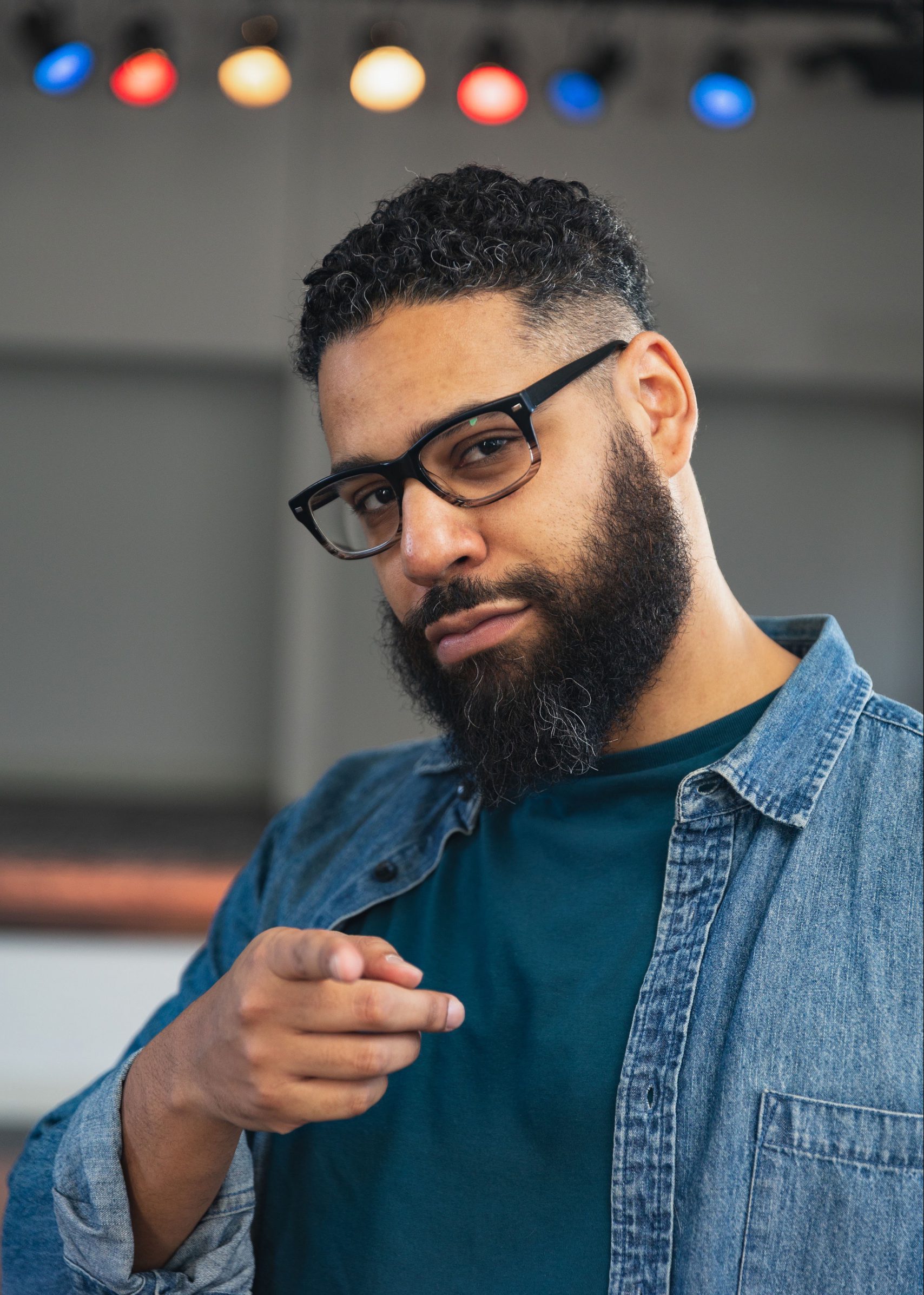 Tyler Ray Kendrick
What can be said about Tyler Ray Kendrick that hasn't already been said about the Arby's on McKnight Road? The last several years he has performed in all the major comedy markets in the US: New York City, Los Angeles, and Bridgeville, Pennsylvania. Mr. Tall, dark, and grandson himself. He's a lover and a fighter. A lover of pho and a fighter for human rights. Just a real Gen X'er trapped in a millennial's body. He was voted Best Comedian in 2022 Pittsburgh Magazine's Best of the Burgh'.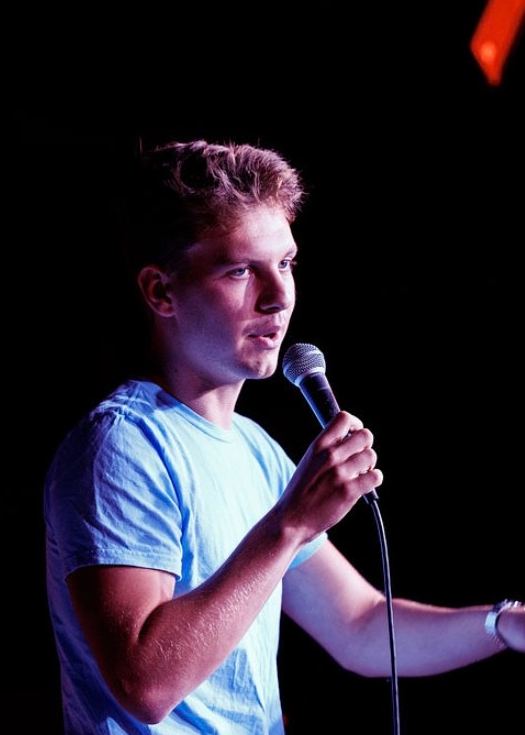 Andrew Lafferty
Andrew Lafferty is a 20-year-old comic trying to be funny enough for his parents to let him drop out of college. He has performed in venues ranging from the Wheel of Fortune stage and Comic Strip Live, to a tent on the side of the highway outside of Detroit. In 2022, Andrew has performed at festivals and clubs all across the country. His comedy videos have also garnered over 10 million views on TikTok. But no matter how much the crowd likes him, it will never be enough to make his dad proud.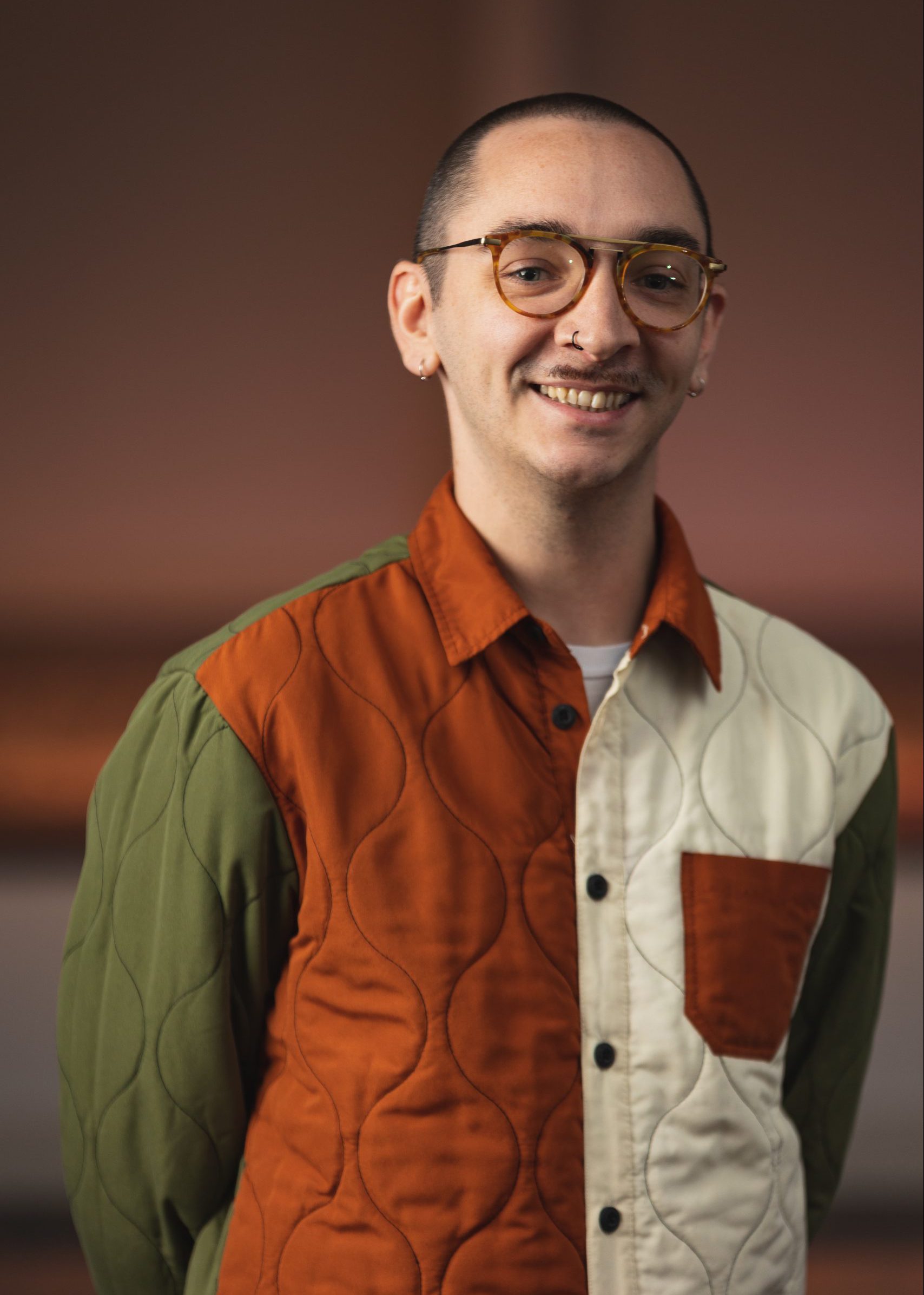 Matty Malloy
Matty Malloy is a Pittsburgh-based comedian and producer. From little church boy to adult homo, he aims to push the gay agenda through comedy. Matty has appeared at the Pittsburgh Improv, Arcade Comedy Theater, Thunderbird Music Hall, and Bottlerocket Social Hall, as well as Broadway Comedy Club (NYC). He hosts a weekly open mic and monthly showcase at Bigham Tavern and can be seen regularly on The Burgh Bus riding around Pittsburgh.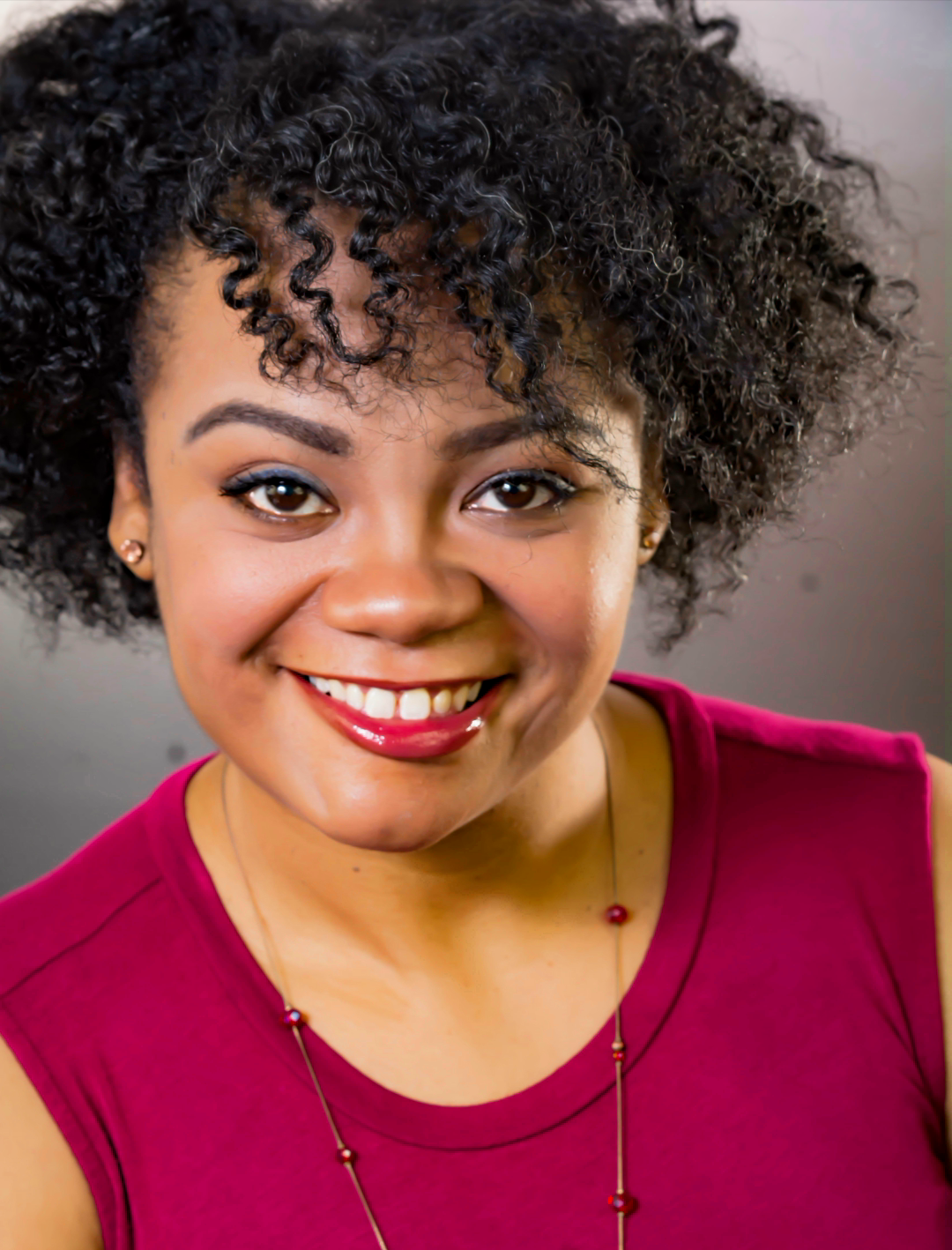 Shaun McCarthy
A Pittsburgh native, Shaun has been active in regional theatre and has dabbled in independent films for 20+ years. She started doing standup in 2018 after taking a class at Arcade Comedy Theatre when a friend dared her. And as comedy had always been her drug of choice, she hopelessly and unapologetically fell in immediate love. Shaun is also a nonfiction creative writer, including but not limited to being an essayist, humorist, poet, academic, and cultural critique writer. She graduated from Point Park with a Bachelor's degree in English, and her written pieces were featured in Point Park University's literary journal, "A Point of Change." She has taught acting classes for years and most recently taught an acting and comedy class at Chatham University's Fine Arts Camp. She is currently an Assistant Kindergarten teacher for a local school district.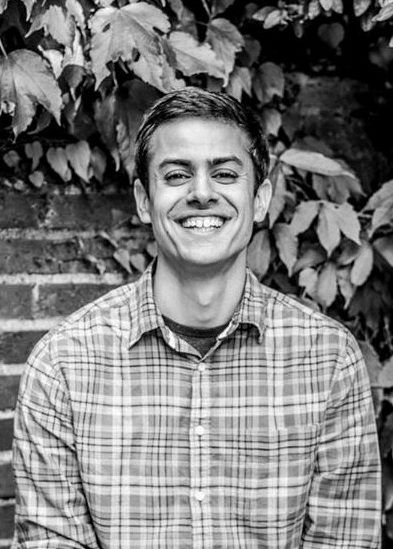 Chris Nakis
Chris Nakis is an engineer turned comedian who can almost solve almost any problem, almost. Chris has performed in festivals across the country from the Boston Comedy Festival to the Pacific Crest Comedy Fest to the Cleveland Comedy Festival. In 2021, Chris released his first mini-special which was swimming-themed, shot in his backyard, socially-distanced, and titled: Swimmingly.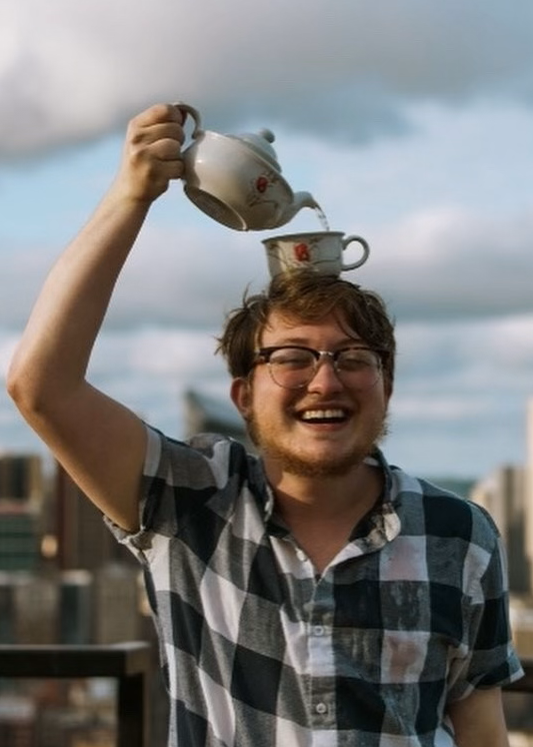 Asher O'Briant
Asher O'Briant is a social worker turned comedy writer. His written work and his stand-up shows have been performed all over the country, including festivals like Pittsburgh Pride alongside talented performers like Billy Porter. He's honored to share his craft with audiences where he can continue to tell jokes about his untraditional upbringing and uncomfortable bathroom experiences. Asher's favorite stories to tell include no dick jokes…a lot of them.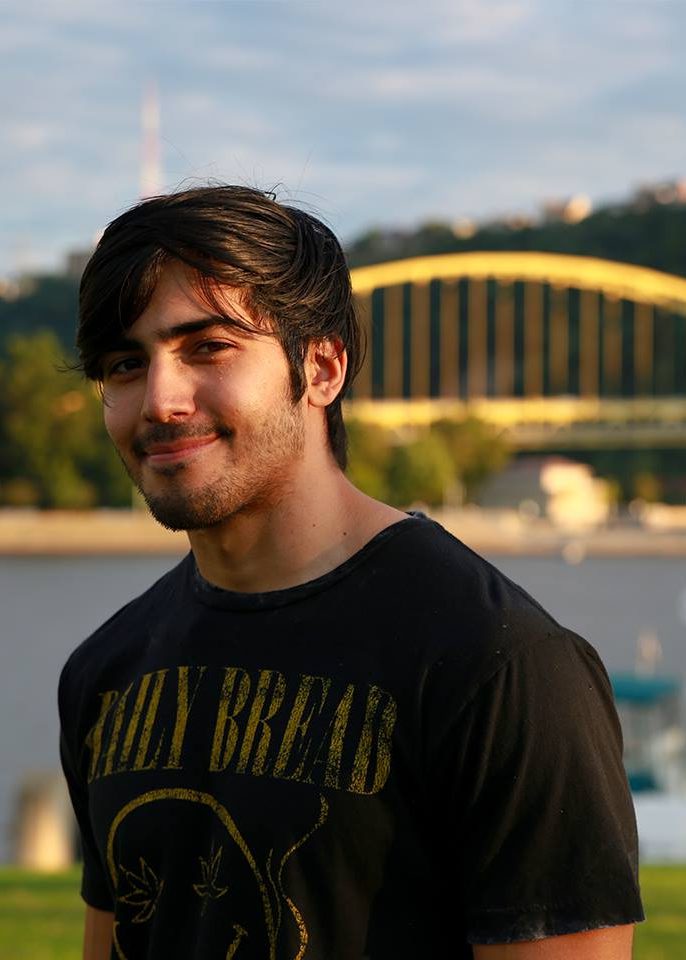 Andreas O'Rourke
Andreas O'Rourke is a stand-up comedian based in Pittsburgh. He's been performing stand-up comedy for five years and has loved every second of it. Andreas has performed everywhere from street corners to comedy clubs. His comedy is a mix of observational humor and real-life experiences. He strives to both entertain the crowd and make them laugh. Book him today!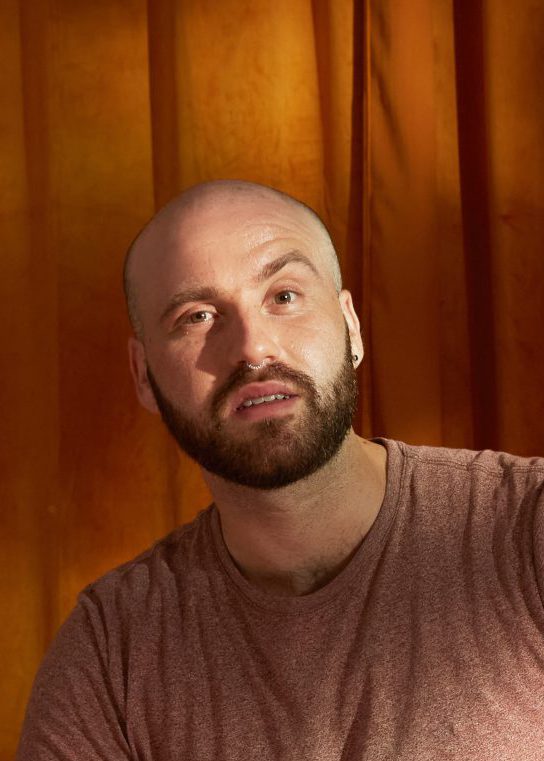 Eben Parker
Eben Parker is a Pittsburgh-based comedian and filmmaker. His humor ranges from dark to silly and focuses on family, pop culture, and the vagueness of language. All he wants is to give you a reason to smile, so go to his website and give me–I mean him a chance to make you chuckle.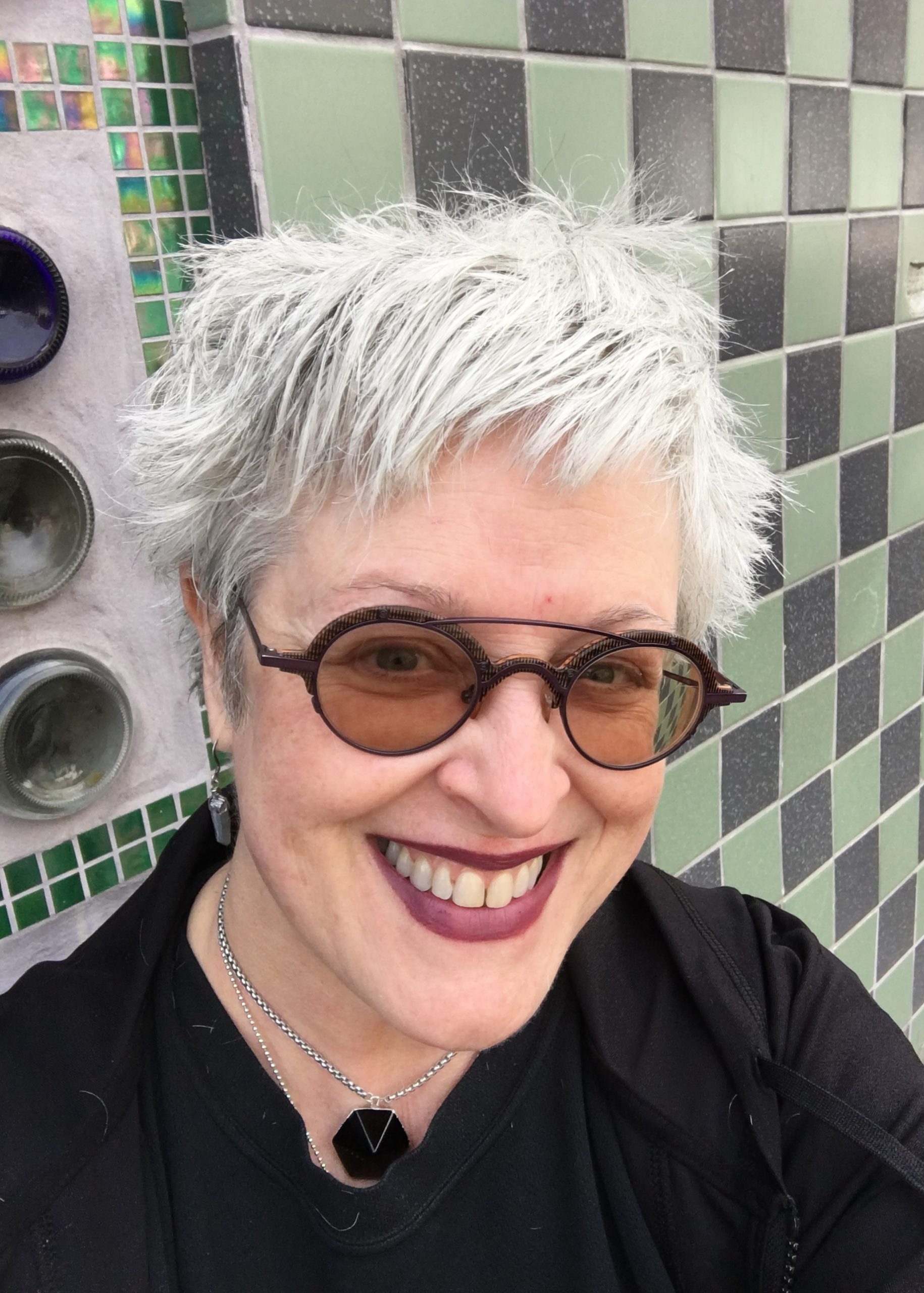 Teresa Roberts Logan
Teresa Roberts Logan (aka The Laughing Redhead) is an award-winning standup comic and cartoonist who has appeared on HBO, The Comedy Channel, and A&E. She has toured clubs across the U.S. and opened for Jerry Seinfeld and other famous people! As a cartoonist, she makes regular appearances at comics fests such as SPX, TCAF, and New York ComicCon.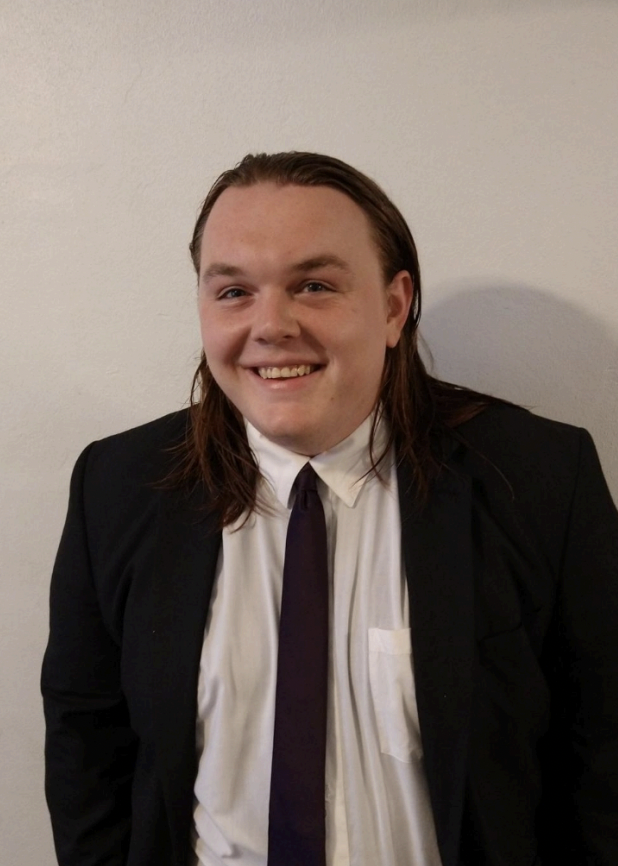 Mark Shimkets
Mark Shimkets is a young comic based in Pittsburgh, PA. While on stage, his only goal is to make you have a good time and laugh. You can catch him all over the region, so go say hi because the teddy bear is in the house.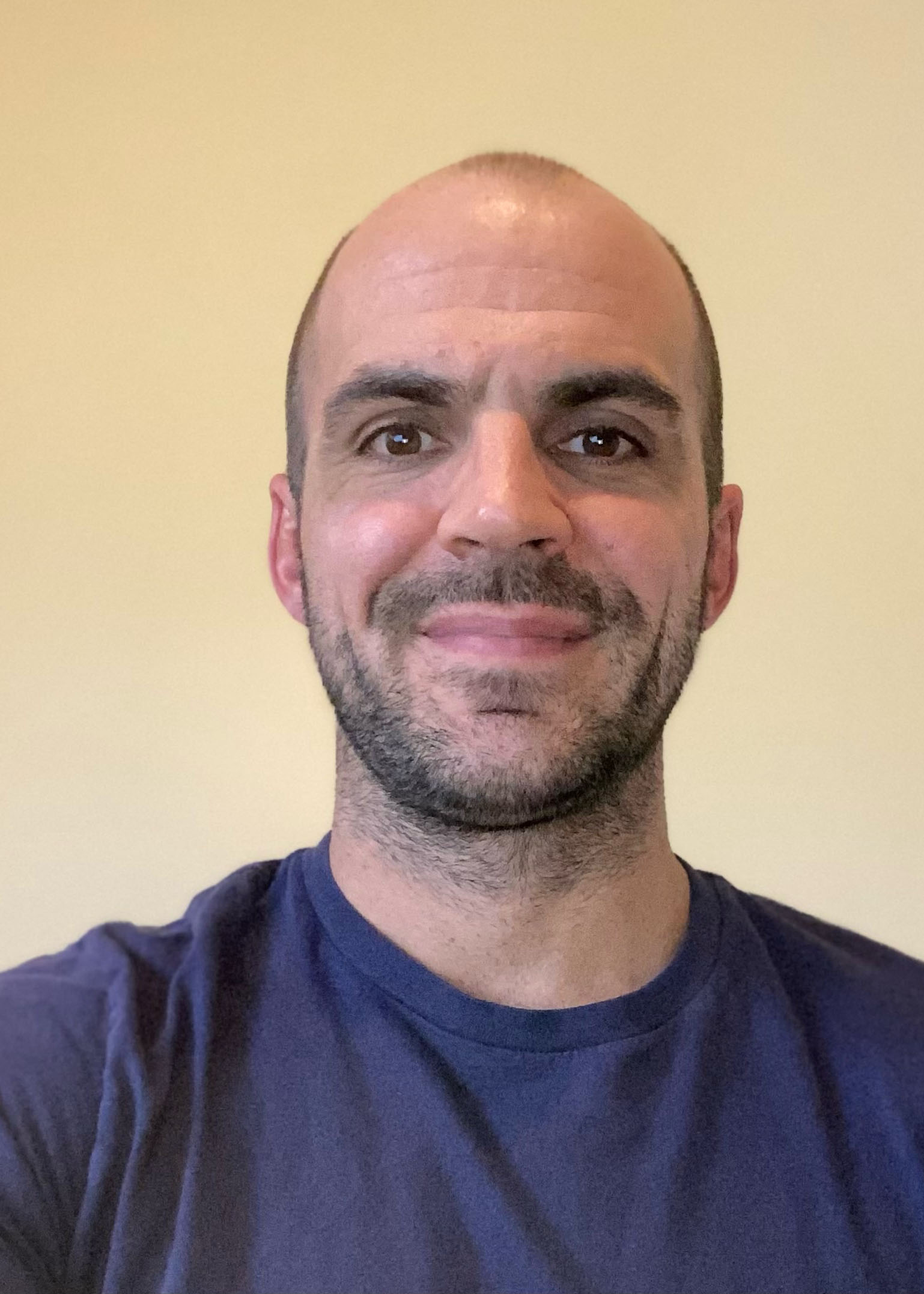 Rob Stalkie
Rob, originally from Canada, began his comedy career in the Yukon. Since then, he's lived and performed in Australia, Taiwan (not a part of China), NYC, and now Murrysville, PA. He loves family and friends, Arsenal, Sloan, and golf.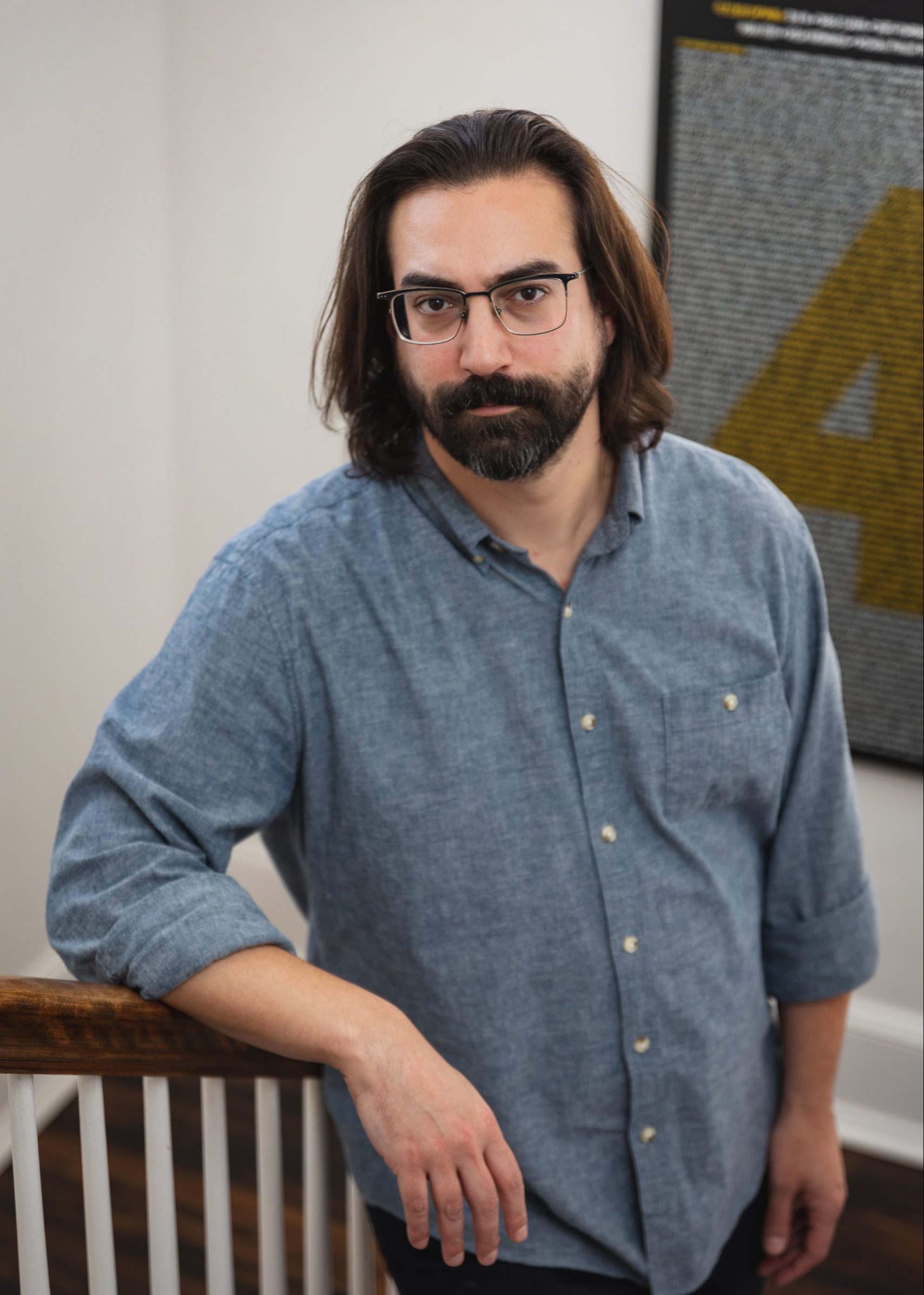 Paul Stamegna (Paulie Stags)
Specializing in comedy, music, improv, voiceover, and audio/video editing, Paulie Stags is a modern day bard from Philadelphia. His stand-up leans into subjects like science, philosophy, and ancient history. With an unassuming irreverence and abundant use of misdirection, he follows false logic to unexpected and hilarious conclusions. Paulie is also a music, theatre, and improv instructor in Cranberry, PA. He has classical and jazz training in voice and percussion. He plays steelpan and can fake it ok on the piano.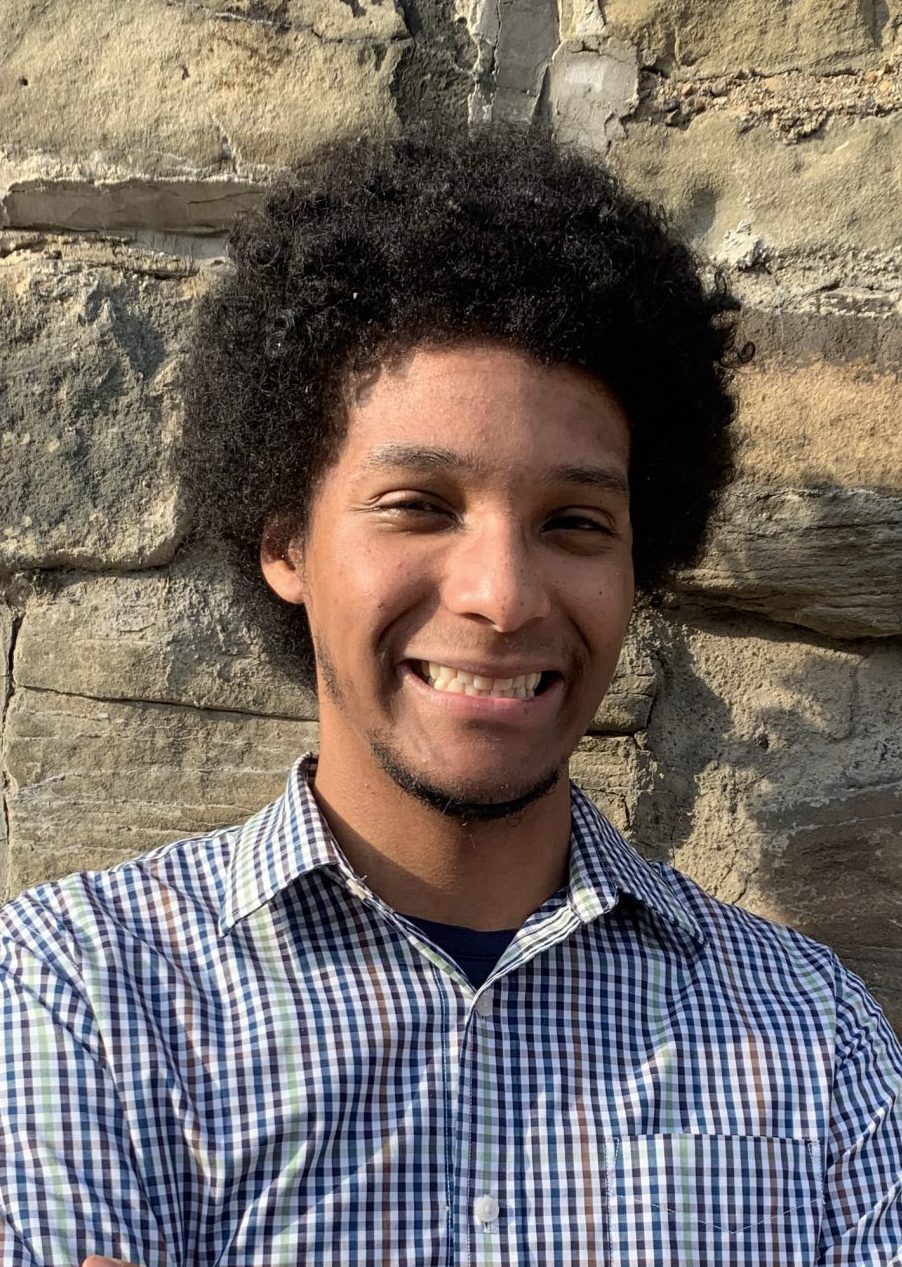 Zivan Vasquez
Zivan is an up-and-coming comedian who loves comics (both kinds). With non-sequiturs on X-Men, calculated take-downs of hate groups, and honest bits about growing up mixed, Mr. Vasquez tries to hit as many topics as his breath will allow. Catch him hosting at Mario's Oakland Saloon, or just working the comic book store down the street from his house.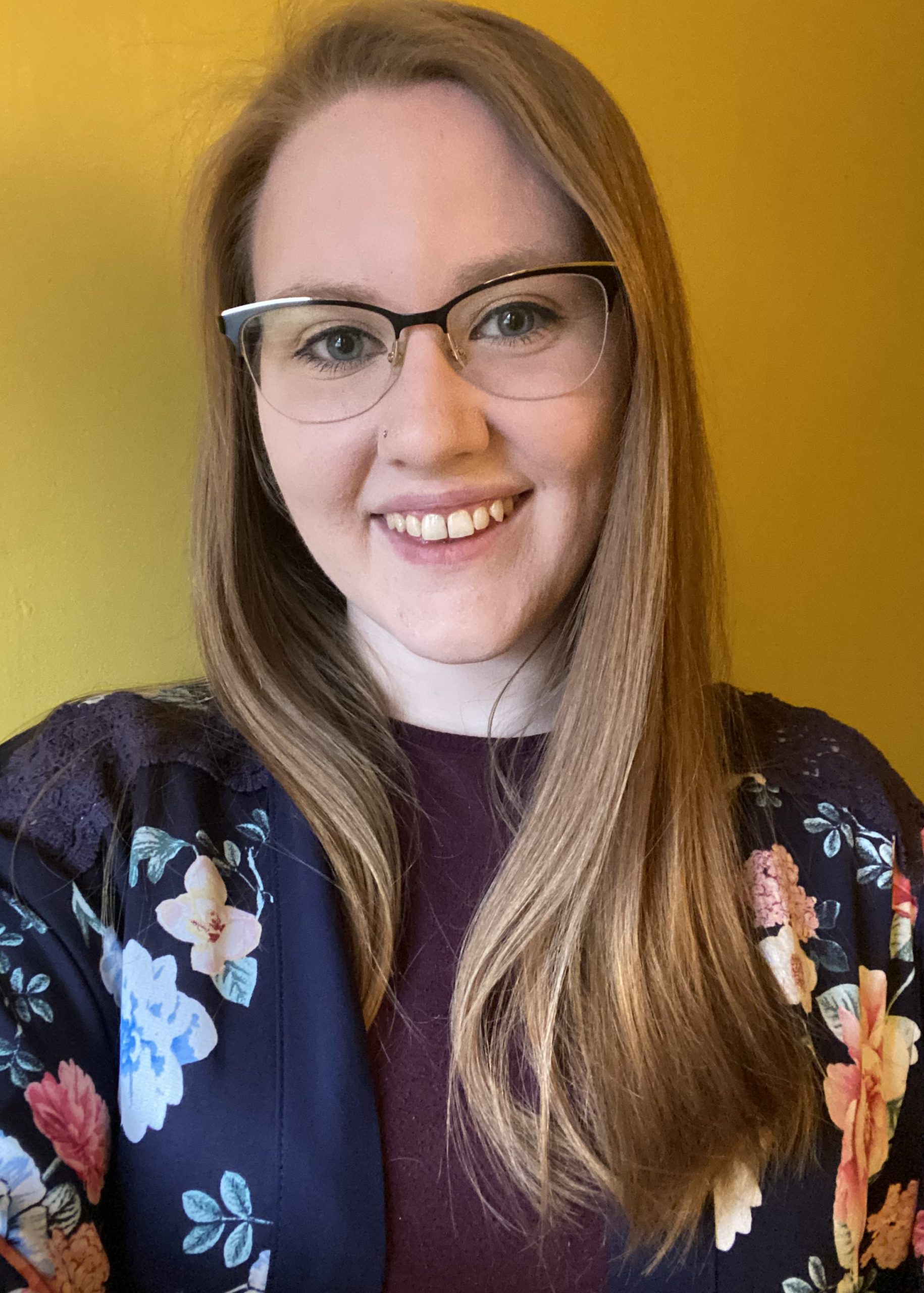 Georgia Warder
After moonlighting as a straight person for 18 years in her home state of West Virginia, Georgia Warder crawled out of the closet, snuck across the Mason-Dixon Line, and found her comedic voice in Pittsburgh, PA. Her love for stand-up comedy began when she realized there was an art form built around oversharing to strangers. Her friends, family, and Uber drivers are beyond grateful she found this creative outlet.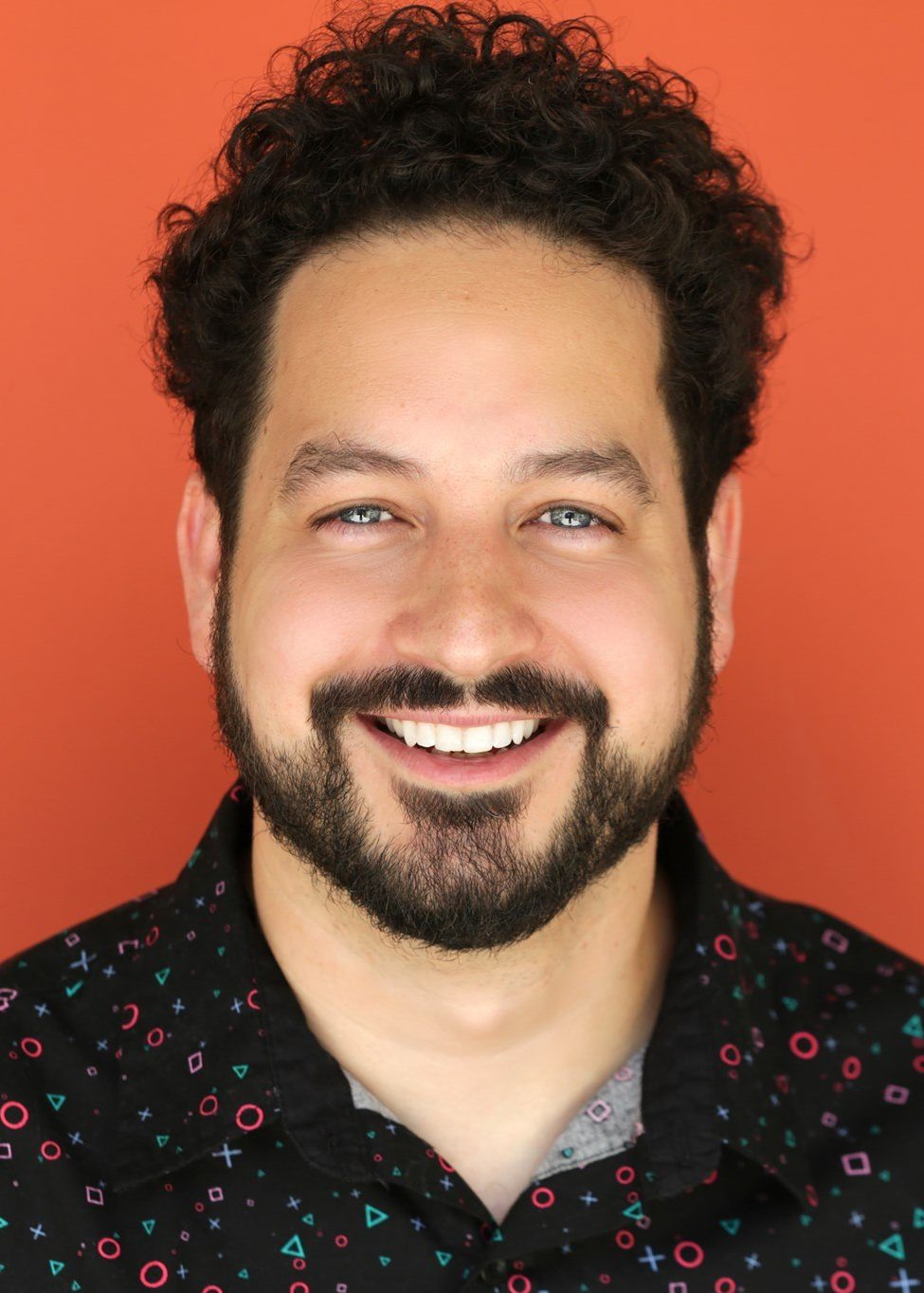 Ahmed Bharoocha
Conan, Colbert, and Comedy Central veteran Ahmed Bharoocha is half Irish Catholic, half Pakistani-Indian-Burmese-Muslim, and wholly a master of punctuating striking social commentary with high-energy theatrics. You may have seen him on Adult Swim's absurd comedy Dream Corp LLC as the drug-addled scatterbrained Nurse Ahmed. Or perhaps you recognized him as one third of the viral sketch group Dead Kevin as seen on Comedy Central or Funny or Die.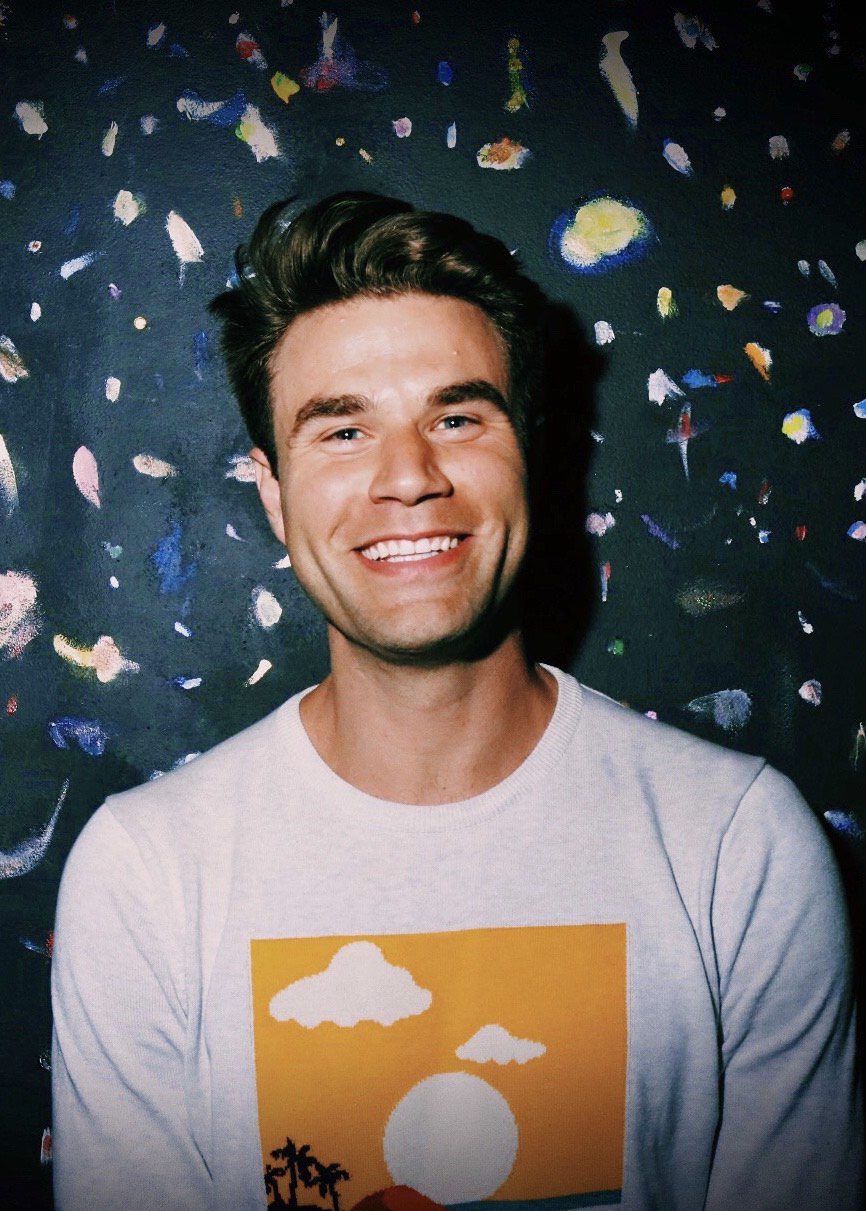 Matthew Broussard
Matthew Broussard is a comedian, sculptor, and disgraced financial analyst that has been seen on the Tonight Show and Comedy Central.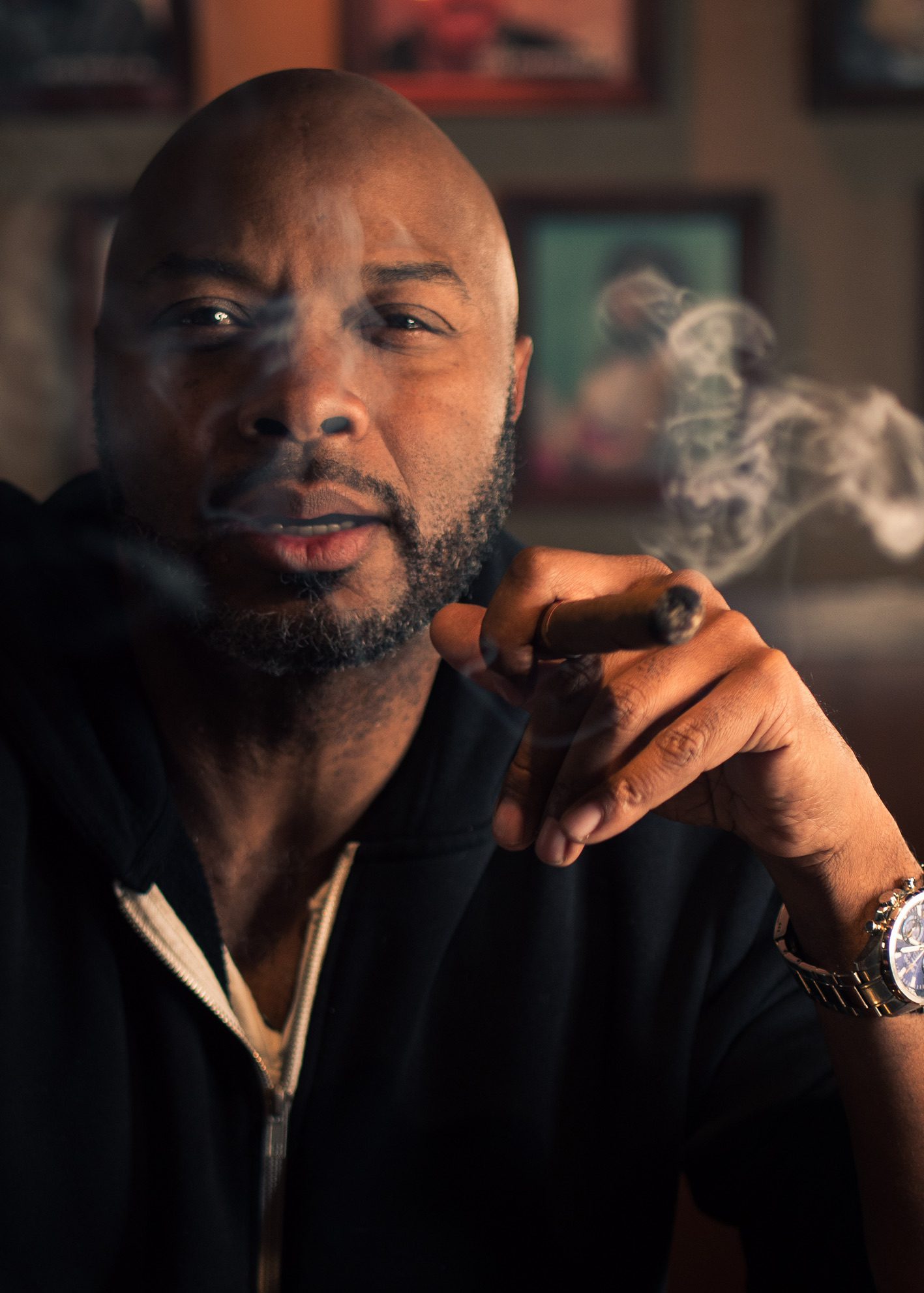 Kevin Bozeman
It was 1999, six years after finishing his collegiate basketball career at Division III Whitewater College and bouncing around jobs that Kevin found himself in the real world with no real job skills and a strong desire to work an hour a day. What to do? Inspired by nights on the couch watching Def Comedy Jam and challenged by his roommate, Kevin decided to head over to nearby Madison, WI and try the "Open-Mic Night." "I always was the guy who could make people laugh, and let's be honest, I had nothing better going on".
Fast forward to present day, Kevin is still going on stage, and he has found the job that fits his requirements. "For an hour a night, I'm wildly successful." With a smooth and clever style, a great smile, and a contagious, laugh Kevin has been entertaining in clubs and colleges across the country. In 2000, he was the winner of the Midwest region of the HBO "Comedy Competition" and flew to Los Angeles to compete as a finalist. He performed on Comedy Central's "Premium Blend" in 2003 and finished 2nd in the Boston Comedy Competition in 2005. He was a semi-finalist on NBC's "Last Comic Standing" in 2015. Kevin has appeared on Comedy Central, NBC, CBS, and Fox. His Dry Bar Comedy Special, "Clean & Unfiltered," has over 7 million views.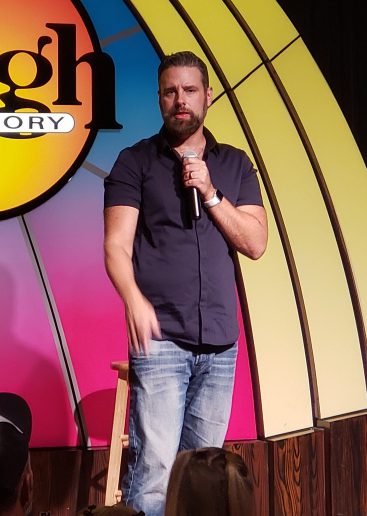 Jay Black
Jay Black is a national touring comedian, playing at venues all over the United States. Further, he's performed at over 1,000 colleges and is a three-time winner of "College Comedian of the Year." In recent years, he's begun writing and producing television movies, with several set to premier in 2022.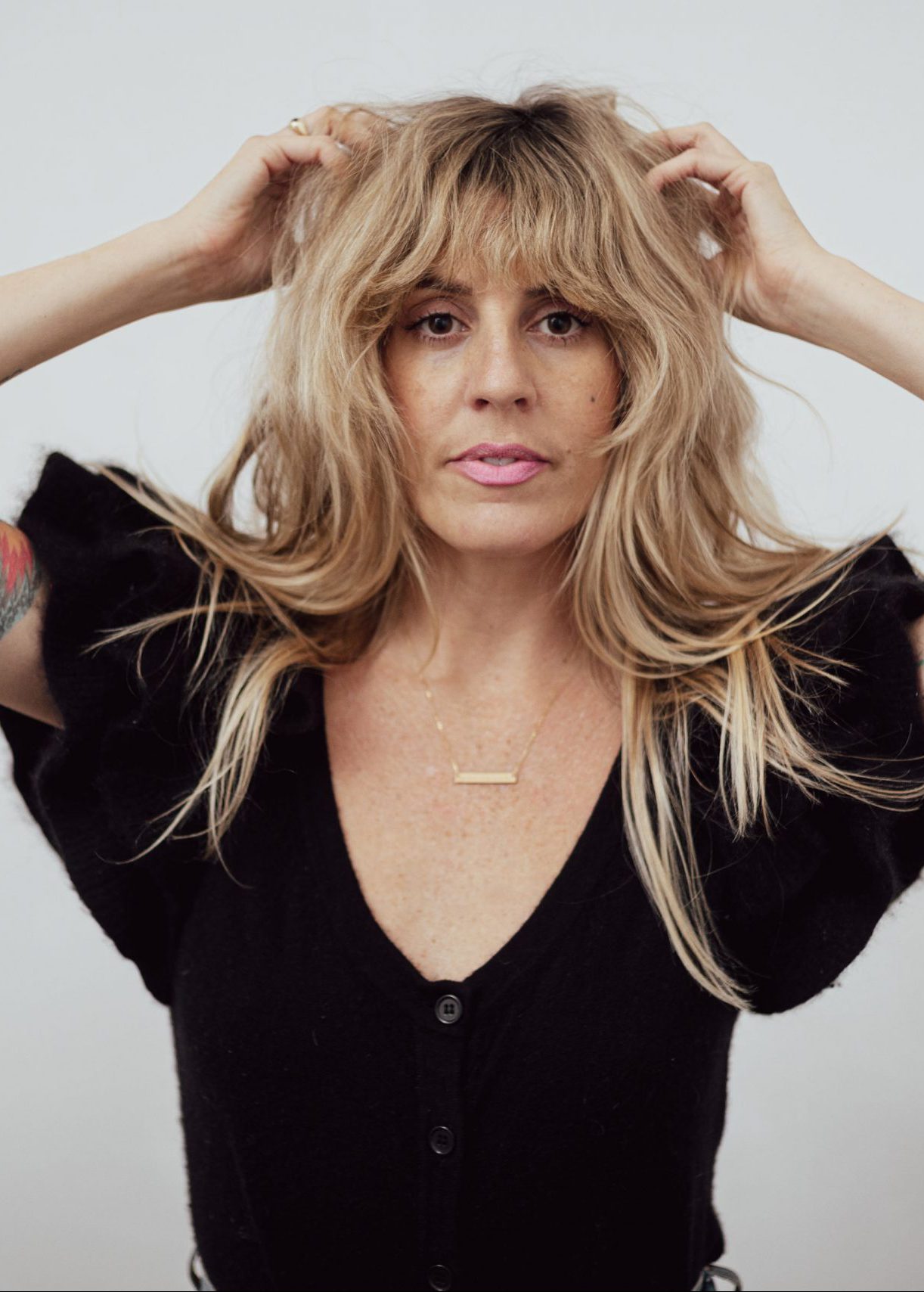 JC Coccoli
JC Coccoli is an American writer, producer, and comedienne. Her award-winning comedy pushes boundaries as it entertains with material that's engaging, heartfelt, and cry-your-eyes-out funny. Her TV background includes writing, producing, and performing for Chelsea Lately on E!, Amazon Prime, HBOmax, Headspace, HULU, Comedy Central, Lifetime, MTV, and VH1. As of 2018, JC performs frequently on the high seas as a Headlining Comic-In-Residence aboard Carnival Cruise Line. Ms. Coccoli, at heart, is a risk-taker and feminist powerhouse with a work ethic and grit that do not disappoint. JC performs frequently in NYC, LA, and the world while remaining based in Pittsburgh.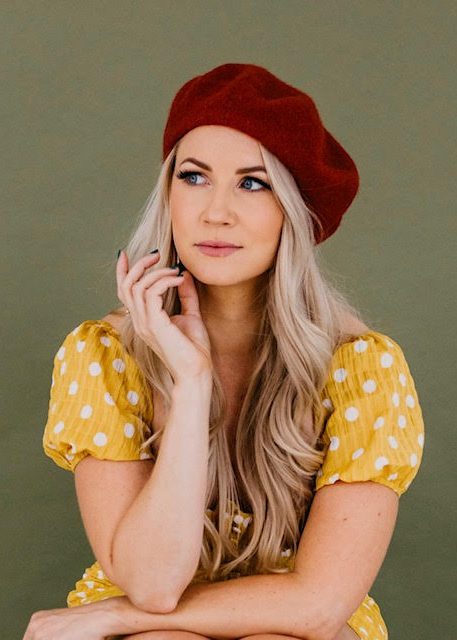 Kelly Collette
Originating from the Midwest, Kelly was named Cincinnati's Best Comedian by Citybeat in 2020. She has been a finalist on CMT's Next Big Comic, and her jokes have been featured on Pandora and Sirius XM, and in a segment for NPR. She filmed her comedy special, I Made You This, for DryBar Comedy in November 2020. She's been chosen as an Artist in Residence for Acadia National Park for 2022, the first standup comedian to be selected to the program by the National Parks Service of the United States. Kelly has performed at the prestigious Limestone Comedy Festival, San Francisco Sketchfest, Laughing Skull Comedy Festival, Gilda's Laughfest and The Lucielle Ball Comedy Festival. She headlined the 2019 Super Dope Comedy Festival. Kelly toured with The Nobodies of Comedy, a national theatre tour of comedians you should know. She was at Gilda's Laugh Fest in 2019 as part of the selected "Best of The Midwest" showcase. Kelly is also a featured emcee and storyteller. She has emceed for the Cincinnati Reds and has twice been a storyteller for USA Today's Storyteller Project Kelly spoke at the Ohio Women's March and was the keynote speaker for Empower Her, a women empowerment event at Cleveland State University.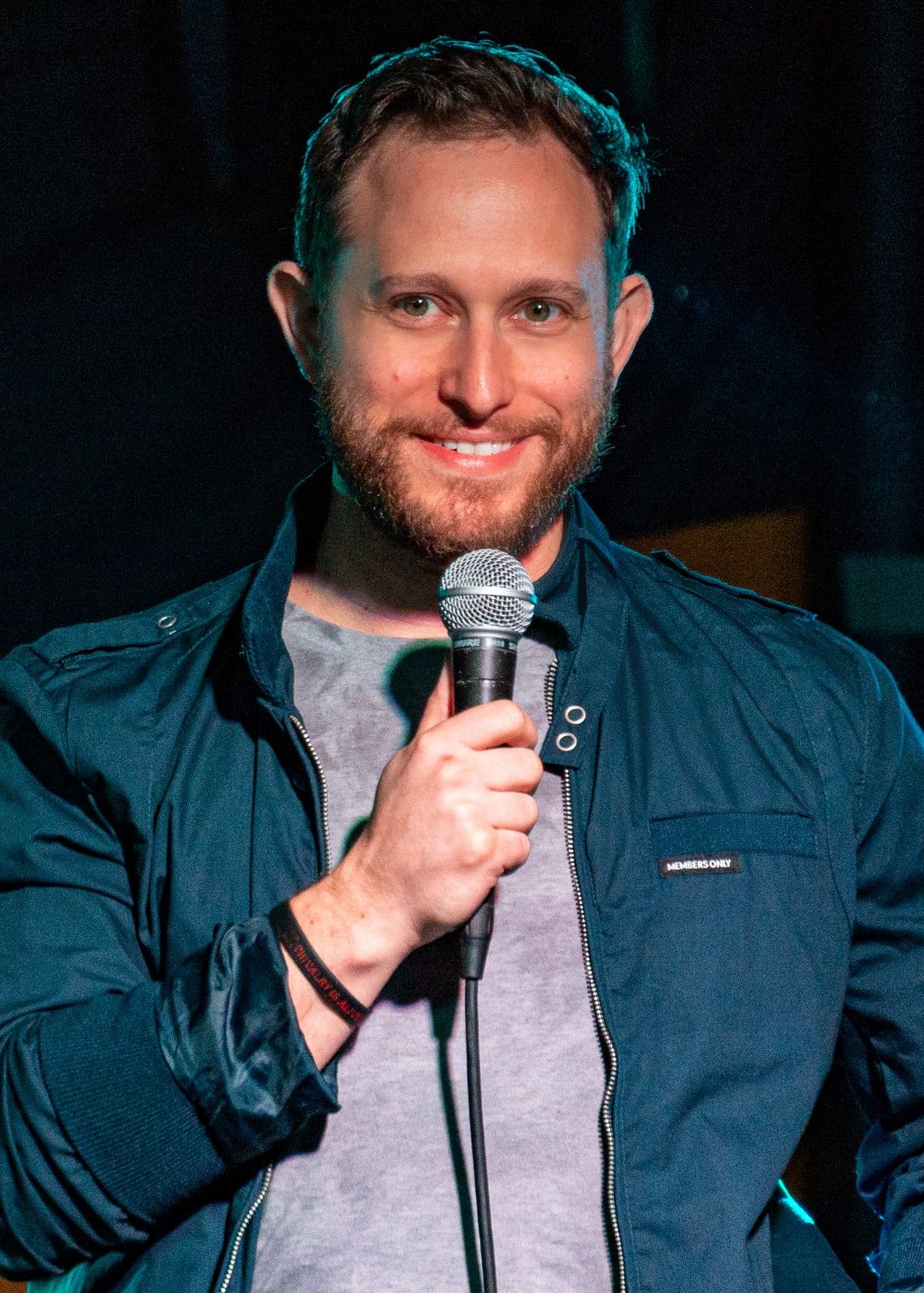 Brett Druck
Brett Druck is stand-up comic who was featured as a cast member on seasons 2 and 3 of Laughs on FOX and HULU. He has been mentioned in Rolling Stone and appeared in TBS's Just For Laughs festival. He is known for his sharp wit and brevity.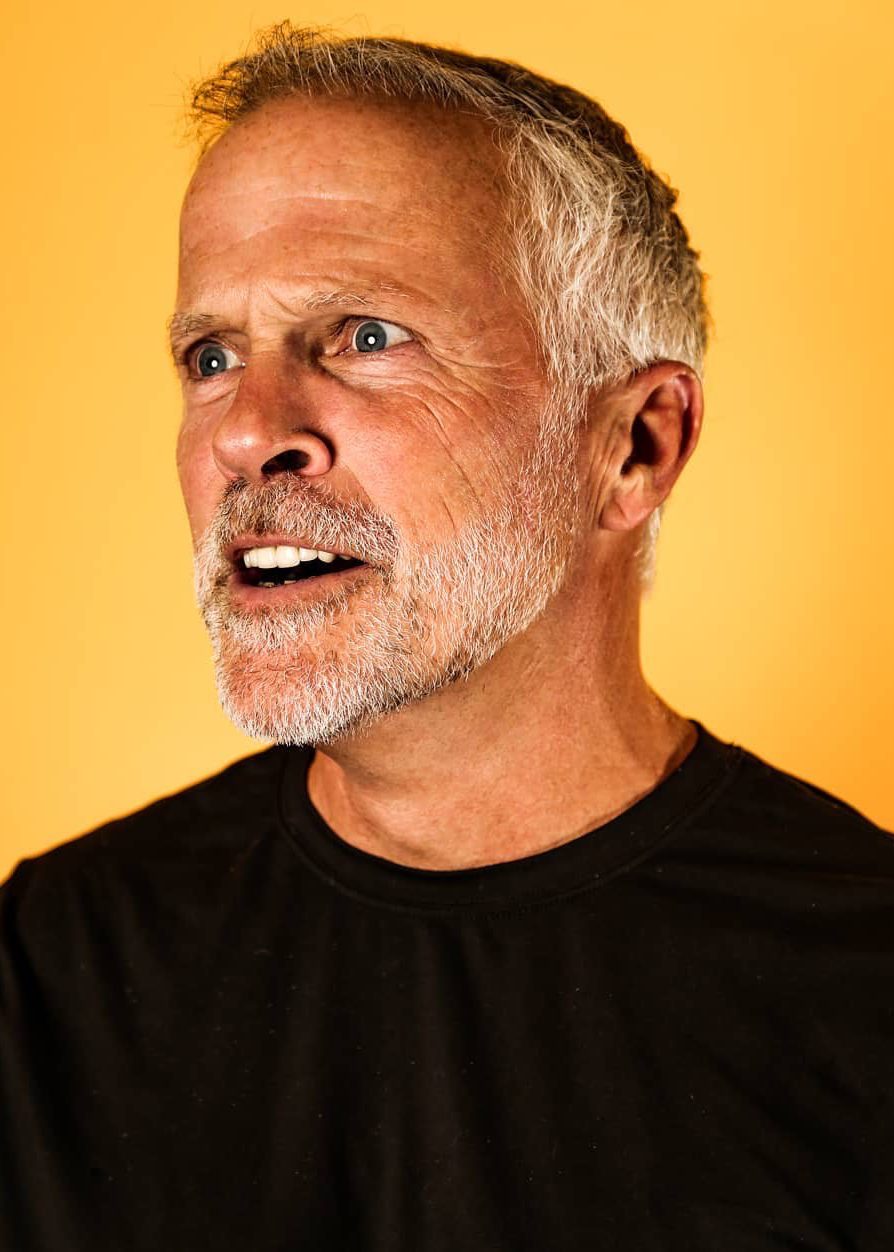 Bil Dwyer
Bil Dwyer has hosted plenty of television shows, including Comedy Central's Battlebots and a bunch you may have never heard of. He was also in a Boston Market commercial 25 years ago.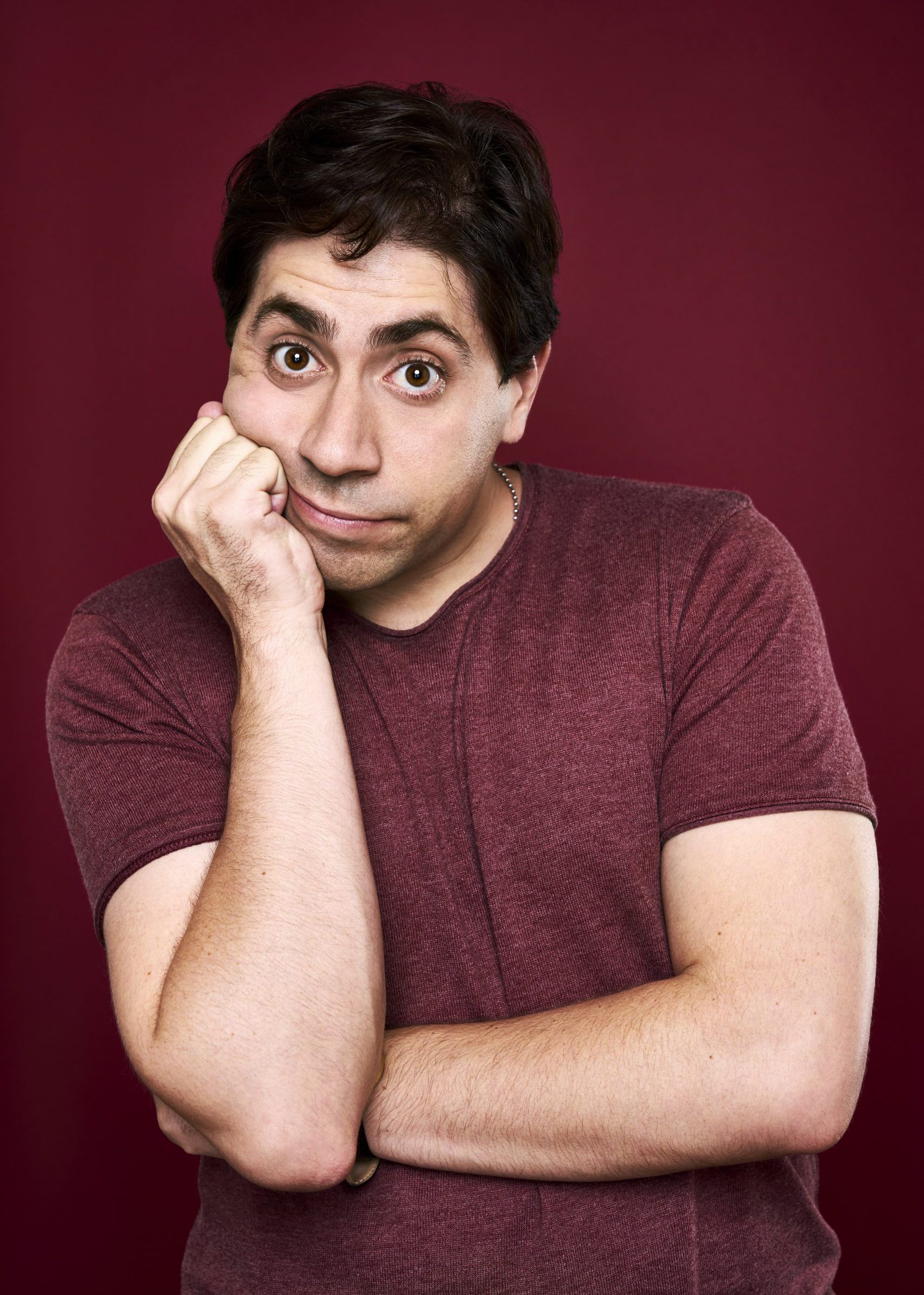 Danny Jolles
Danny Jolles is an actor/comedian/writer living in LA. He finished his run as George on the CW's CRAZY EX-GIRLFRIEND. He also appeared as Jacob in HULU's RAMY and in NETFLIX's THE JOEL MCHALE SHOW. He recently appeared on ROYALTIES on Quibi, AUNTY DONNA'S HOUSE on Netflix, and CORPORATE on Comedy Central. He can be seen in the film, ITHACA, directed by Meg Ryan and the horror/comedy feature Patchwork directed by Tyler McIntyre. Danny starred opposite Sujata Day in the feature BLOWING UP RIGHT NOW currently streaming on Amazon Prime and for which he won Best Actor at the Youngstown Film Festival. As a stand-up comedian, Danny has appeared on THE LATE SHOW WITH STEPHEN COLBERT, COMEDY CENTRAL and was a new face at Just For Laughs 2017. His first special Six Parts is on Youtube and received rave reviews including making the best of 2021 list of the NY Times. As a biowriter he is mediocre at best.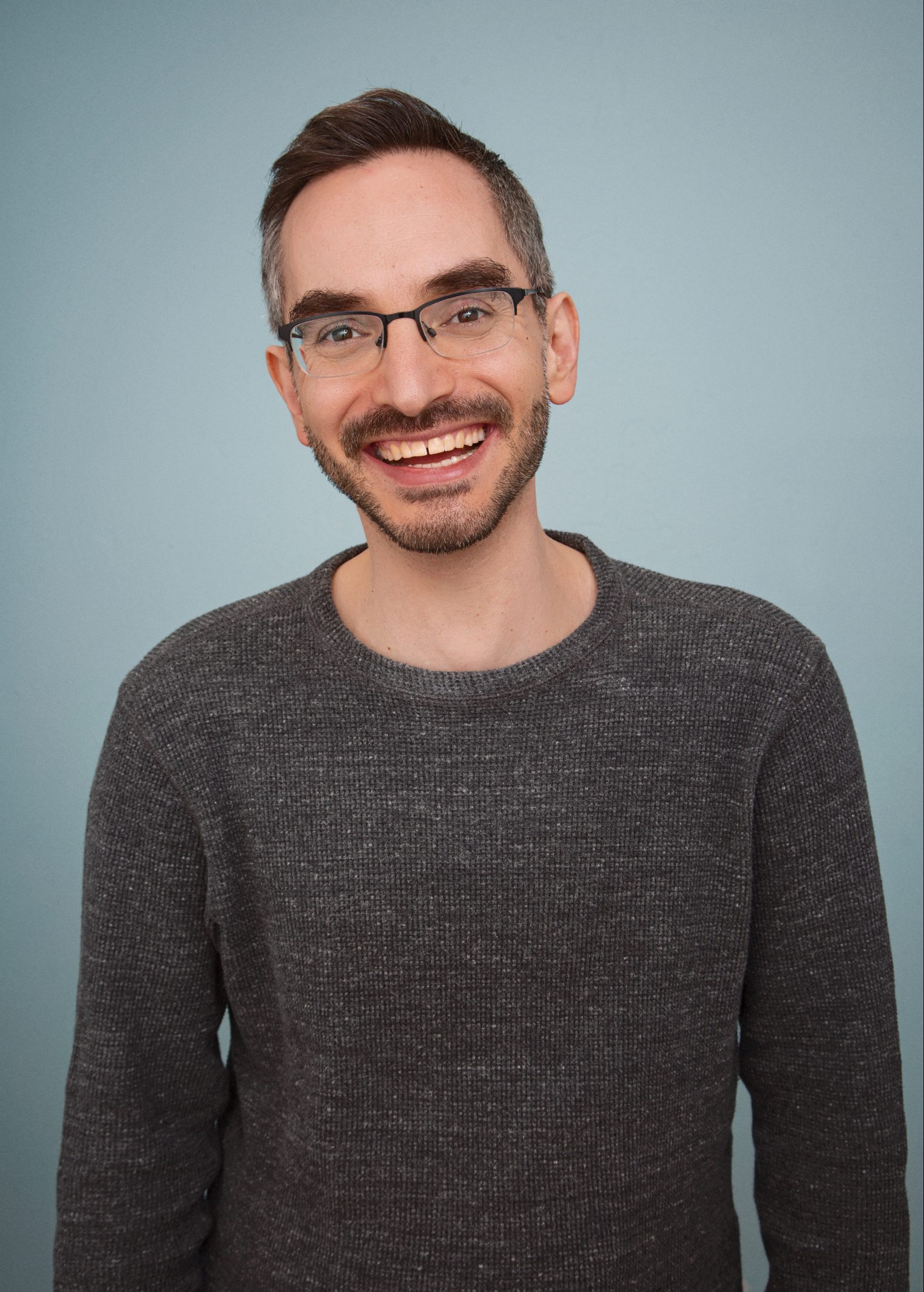 Myq Kaplan
Myq has appeared on the Tonight Show, Conan, Letterman, James Corden, Seth Meyers, Comedy Central, Last Comic Standing, and America's Got Talent. He has a one-hour standup special on Amazon, "Small, Dork, and Handsome," and two podcasts, The Faucet and Broccoli and Ice Cream. His first album, "Vegan Mind Meld," was one of iTunes' top 10 comedy albums of the year, and his newest album, "A.K.A.," debuted at #1. The NY Times called it "invigoratingly funny" and included it among its five "coronavirus best new comedy specials"… "to remind you of the old normal." And now, here we are in the new weird!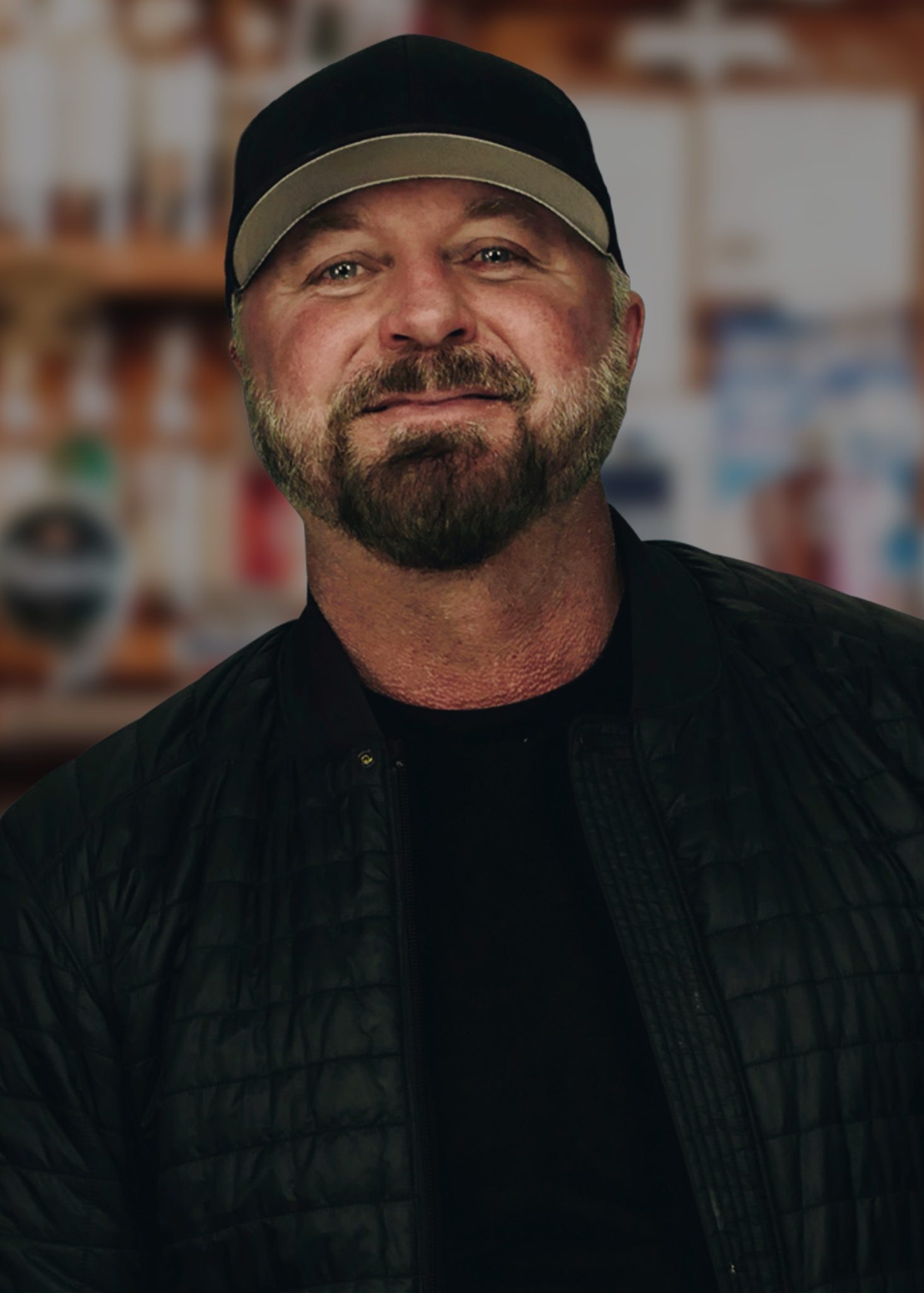 Todd McComas
Todd McComas left a 21-year career as a police detective to work as a radio and podcast personality for Barstool Sports and The Pat McAfee Show. He also took advantage of this opportunity to further his career as a stand-up comedian.
Todd now works for Resonate Recordings as the writer, producer, and host of the daily true-crime news podcast THIS DAY IN CRIME.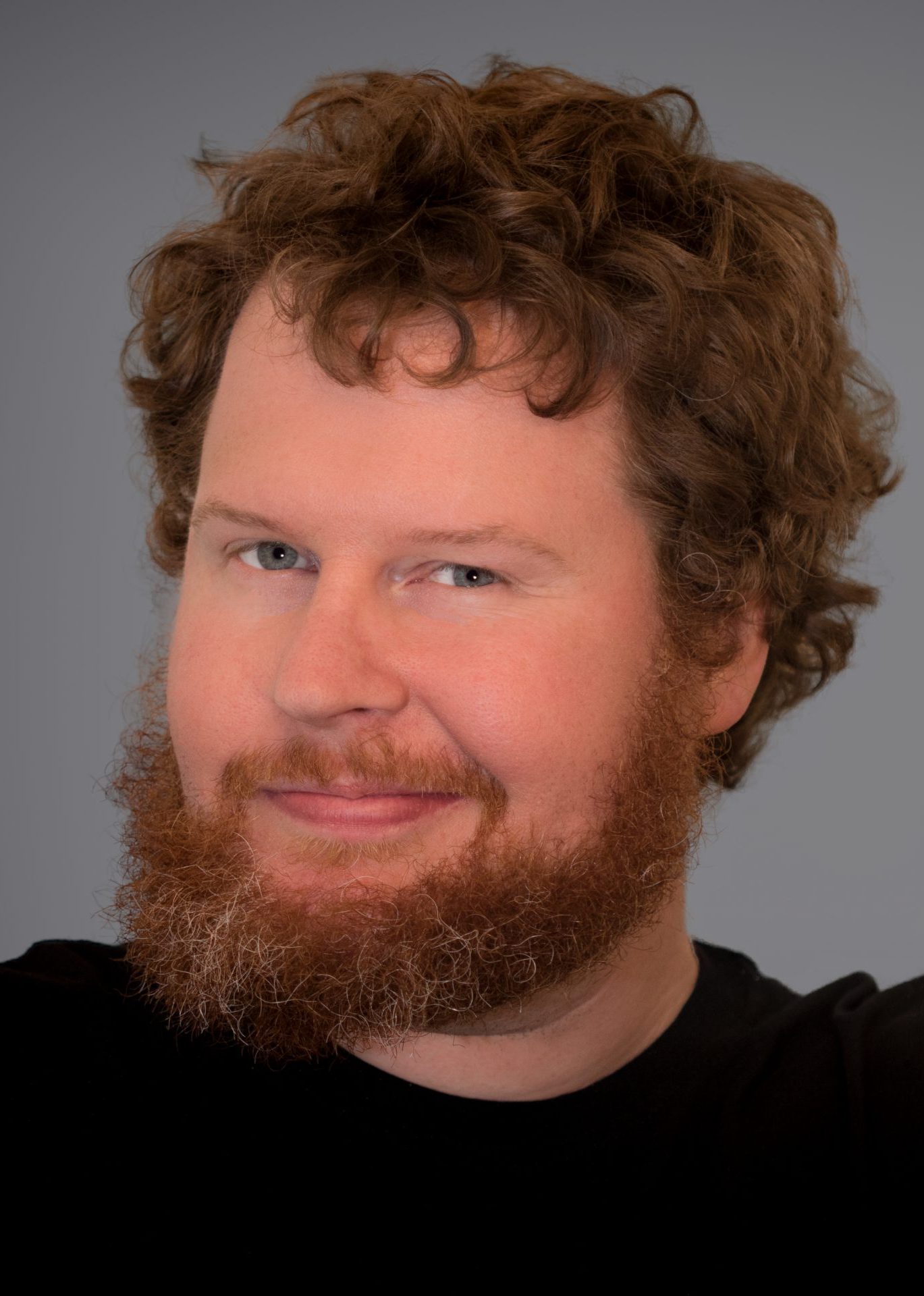 Ryan Niemiller
You may know Ryan Niemiller as the disarmingly handsome comedian and 3rd place finalist from America's Got Talent Season 14. Despite being born with a disability in both arms, Ryan, the self-proclaimed "Cripple Threat of Comedy," shares his views of the world from the perspective of the handicapped (and very handsome).
Ryan began his comedy career in Los Angeles, California and hasn't looked back since. He's a favorite performer in clubs and colleges across the country. His comedy covers topics such as dating, trying to find employment, and attempting to find acceptance in a world not designed for him.
With his quick wit, good looks, great timing, and a gimmick that only he can exploit, Ryan hopes to prove to the comedy world that he may be unarmed, but he is dangerous. And handsome – in case you missed it the first three times.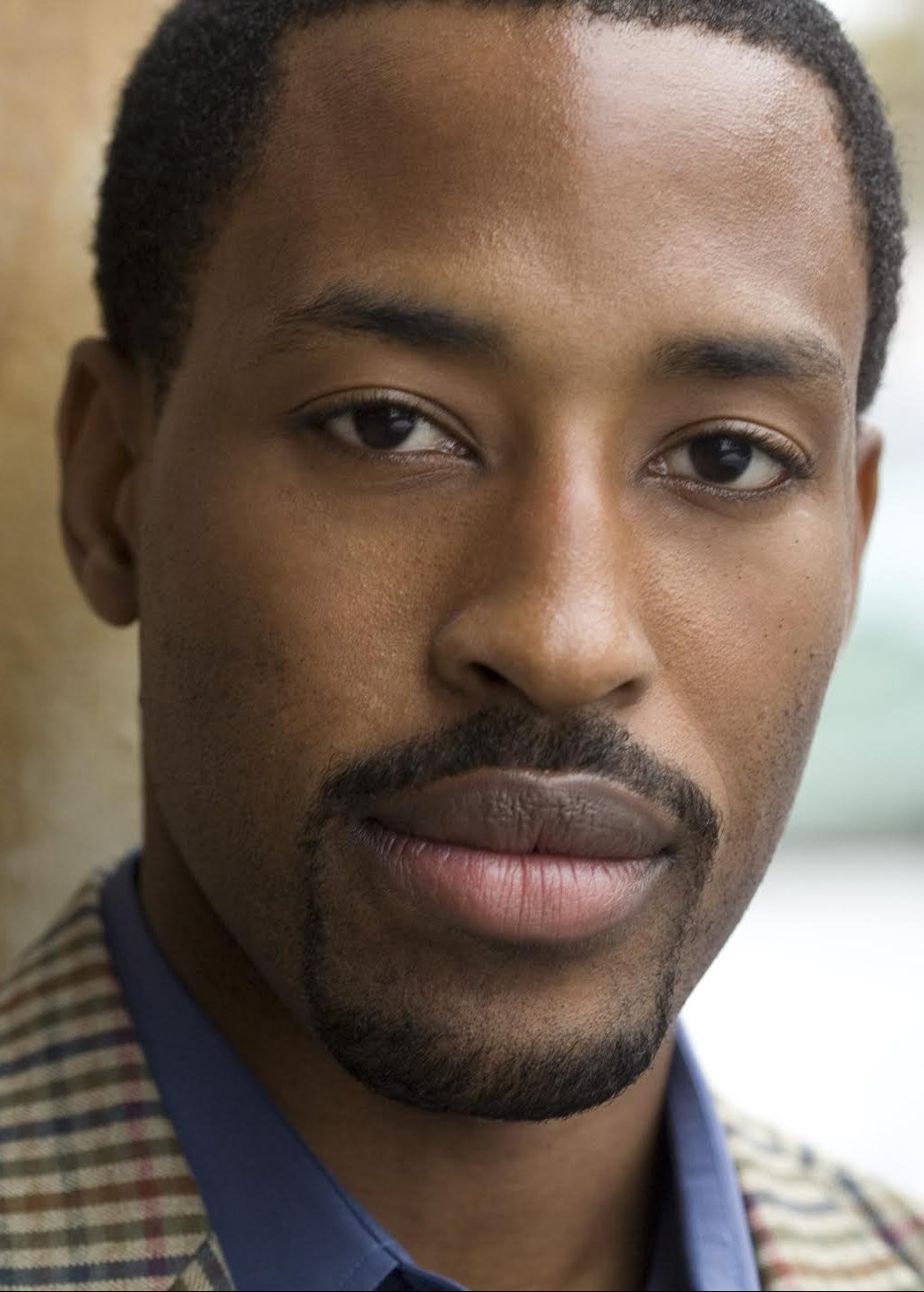 Dwayne Perkins
Brooklyn native Dwayne Perkins is a vet in the comedy game. His one-hour comedy special Dwayne Perkins: Take Note debuted on Netflix to rave reviews and instantly became a fan favorite. It showcases his unique way of looking at life and his unparalleled ability to convey it in a hilarious manner. Take Note was already in the top 50 Netflix comedy specials of all time only 2 months after being released. Dwayne has earned a spot in today's elite class of standup comics with several appearances on Comedy Central and Conan. Dwayne is the author of the book Hot Chocolate For The Mind, a collection of humorous essays. Dwayne co-wrote and starred in the feature suspense film Dying To Kill, now on Amazon, where he plays a stand-up comic who has to get laughs or die trying. His recurring piece on The Jay Leno Show, Great White Moments in Black History, was a viewer favorite. Dwayne's Comedy Central half-hour special was voted one of the top 25 Comedy Central specials of all time. His comedic instincts and acting skills shine through in the indie film Target Audience 9.1 where he offers much of the comic relief as the funny likable geek.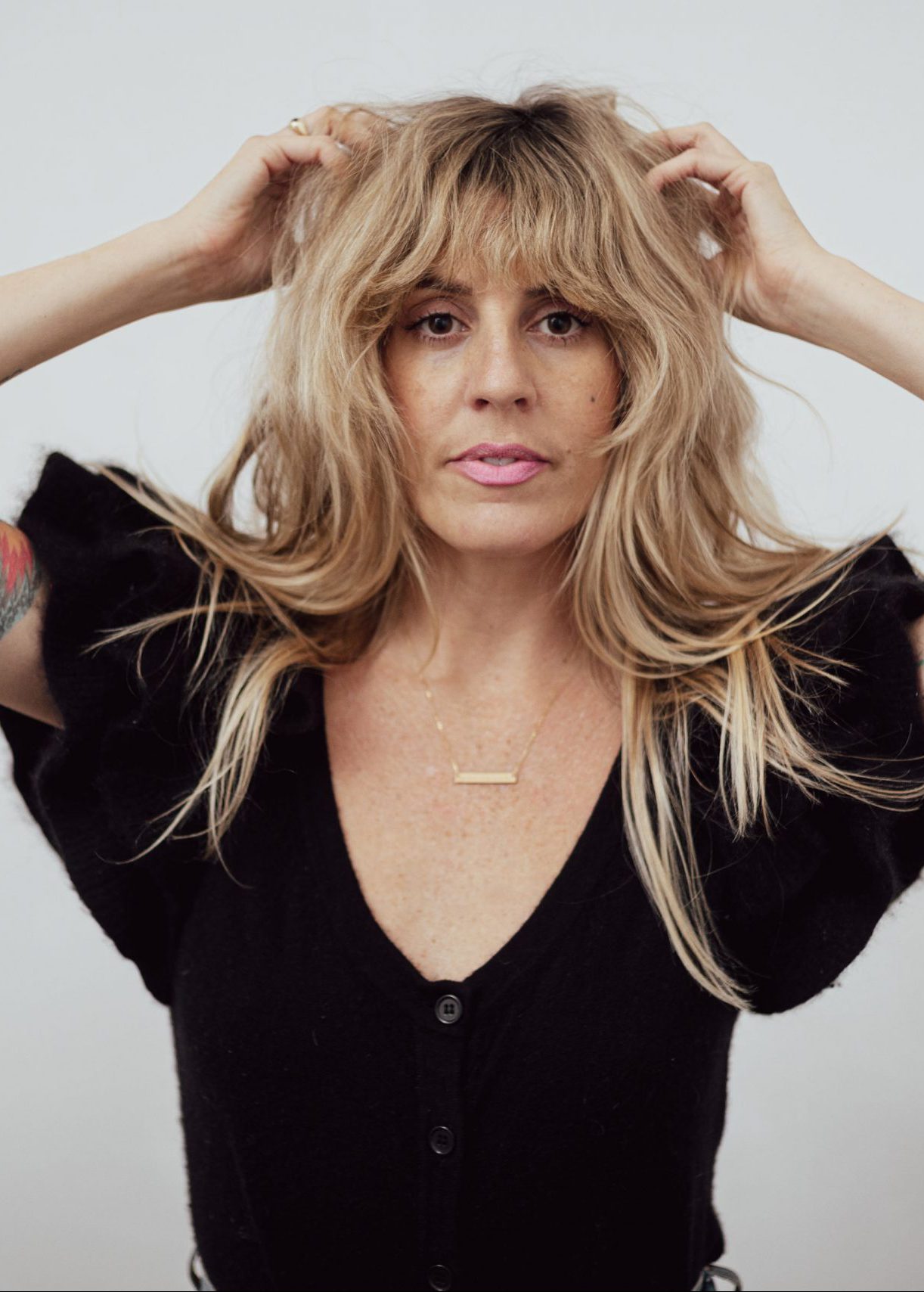 JC Coccoli
Director of Member Development
JC Coccoli is an American writer, producer, and comedienne. Her award-winning comedy pushes boundaries as it entertains with material that's engaging, heartfelt, and cry-your-eyes-out funny. Her TV background includes writing, producing, and performing for Chelsea Lately on E!, Amazon Prime, HBOmax, Headspace, HULU, Comedy Central, Lifetime, MTV, and VH1. As of 2018, JC performs frequently on the high seas as a Headlining Comic-In-Residence aboard Carnival Cruise Line. Ms. Coccoli, at heart, is a risk-taker and feminist powerhouse with a work ethic and grit that do not disappoint. JC performs frequently in NYC, LA, and the world while remaining based in Pittsburgh.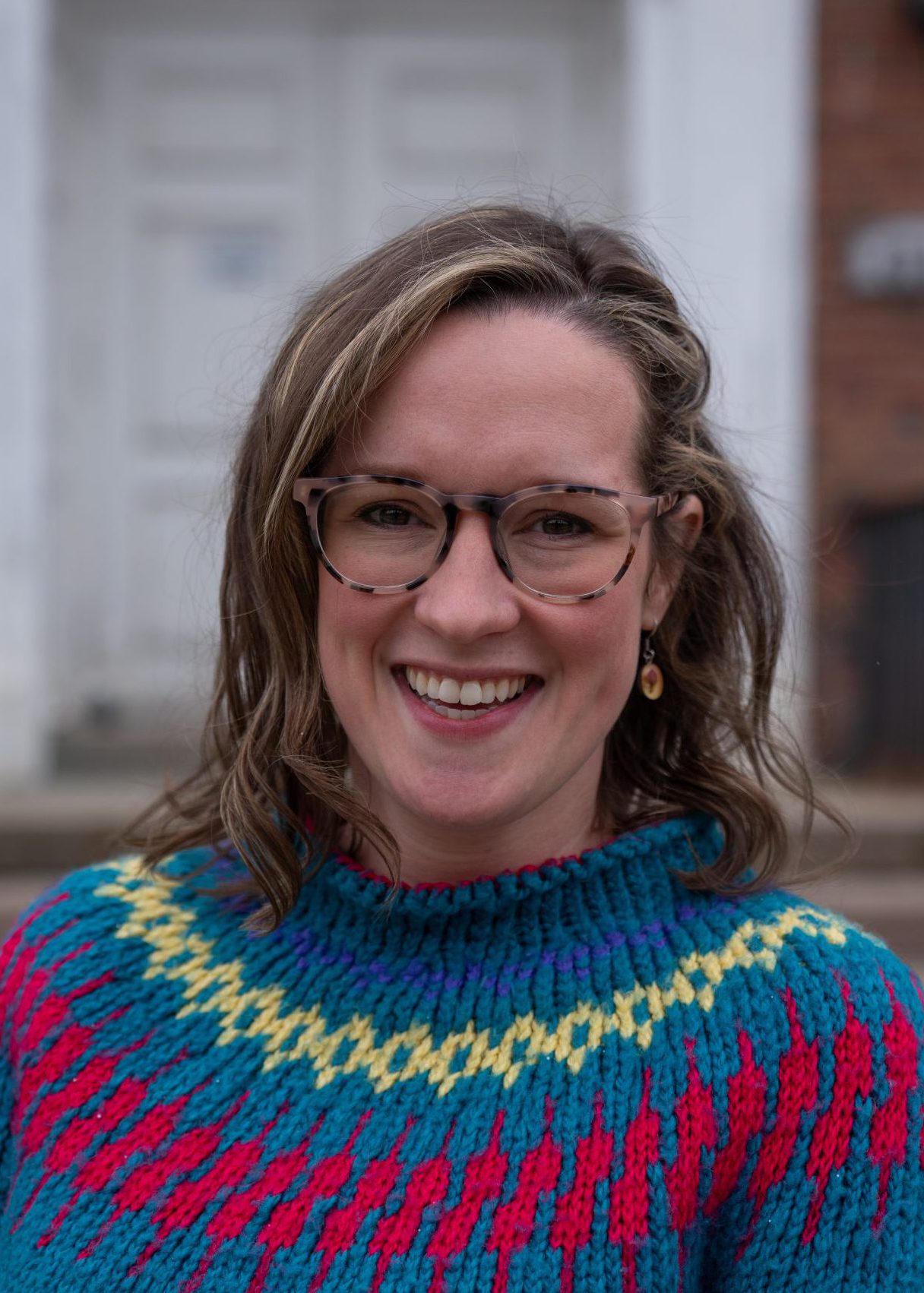 Alyssa Weisensee
Director of Operations
Alyssa Weisensee is a Pittsburgh native who loves to laugh. She joins Steel City AF with a background in human capital management (and cheesemongering). She previously served on the Board of Directors for FeelGood and is inspired by the late Wangari Maathai, who said, "I will be a hummingbird. I will do the best I can."